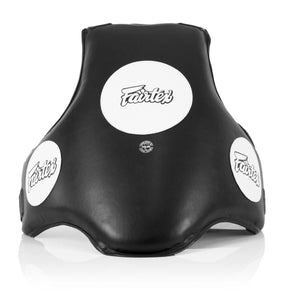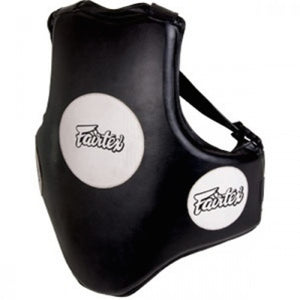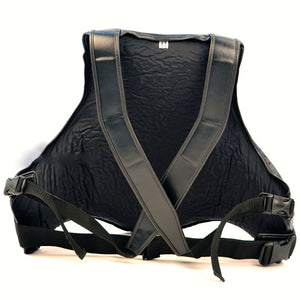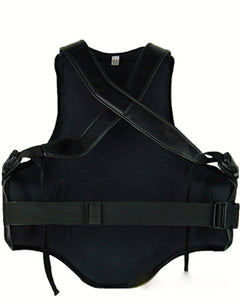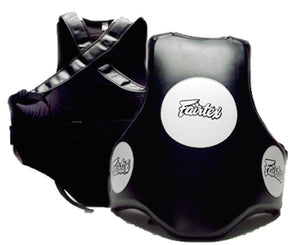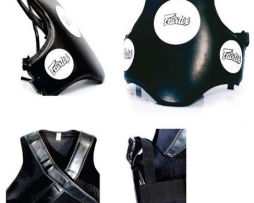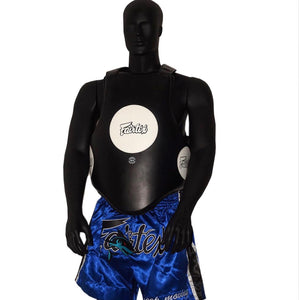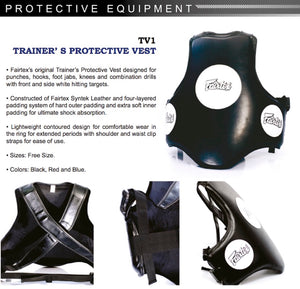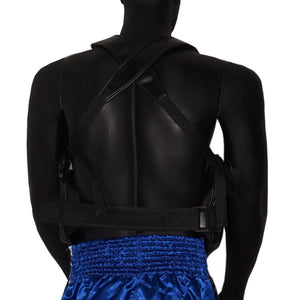 Fairtex Trainer's Protective Vest - TV1 - Black
Fairtex original Trainer's Protective Vest designed for punches, hooks, foot jabs, knees and combination drills with front and side white hitting targets.
Constructed of Fairtex Syntek Leather and four-layered padding system of hard outer padding and extra soft inner padding for ultimate shock absorption.
Lightweight contoured design for comfortable wear in the ring for extended periods with shoulder and waist clip straps for ease of use.

The Fairtex TV1 vest only comes in one size. One size Fit For All.