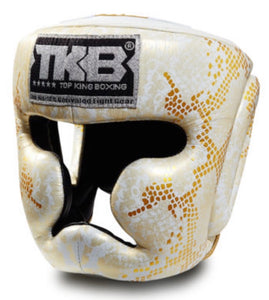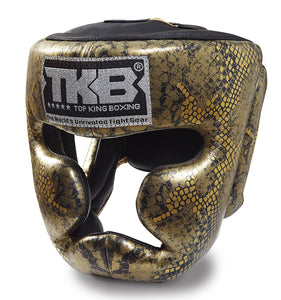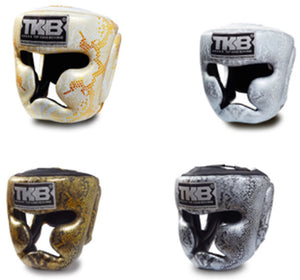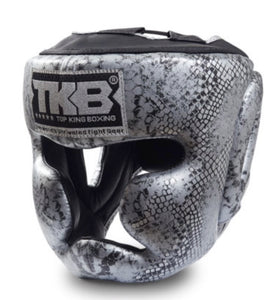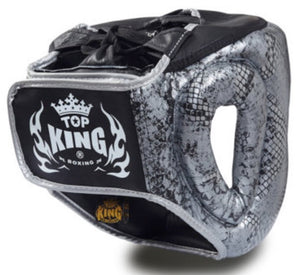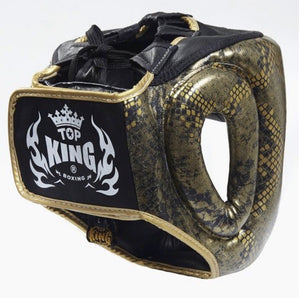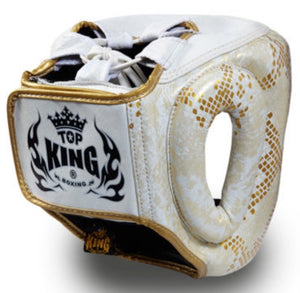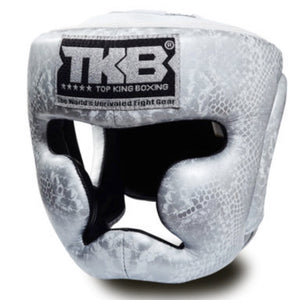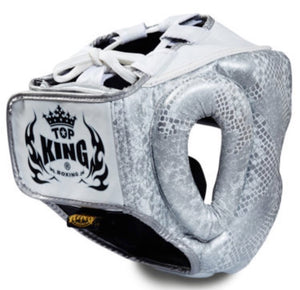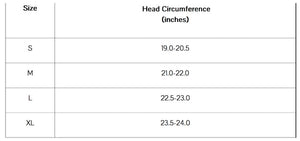 TOP KING "Super Snake" Head Guard- TKHGSS-02
OVERVIEW:
The Top King "SUPER SNAKE" Head Gear are made in Thailand from genuine leather.

Utilizing a multi-layered moulded, shock absorbent foam to absorb impact leaving your HEAD protected for the highest levels of workouts. 

Top King is recognized as the gear of champions and endorsed by world champion fighters, instructors, promoters and sanctioning bodies worldwide as the leader and innovator in high impact combat sports.
Top King equipment is "Engineered for Top Performance" and students from all over the world train with Top King.
Top King Boxing has grown massively over the years to become a highly respected manufacturer of Muay Thai equipment.
It has a recognized standard of quality that is achieved time after time. It is created using raw materials by skilled craftsman with a lot of experience and cutting edge innovation that has been passed down from generation to generation.
Comes in 4 Different Colors: (Black/Silver) (Black/Gold) (White/Gold) (White/Silver)
SUITABLE FOR:
Muay Thai, Stand Up , Kickboxing, Sparring, Training, Competition, Martial Arts, UFC, K1, Boxing, Practicing, Etc.