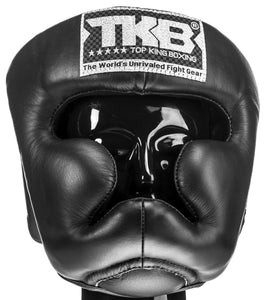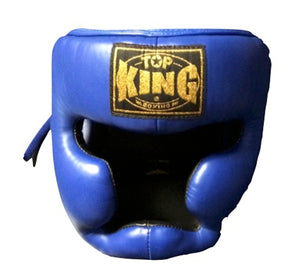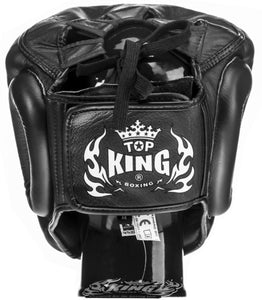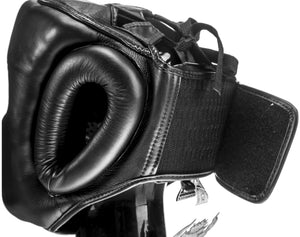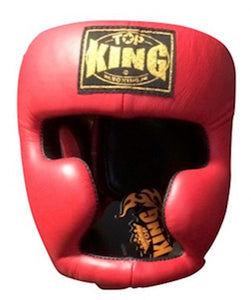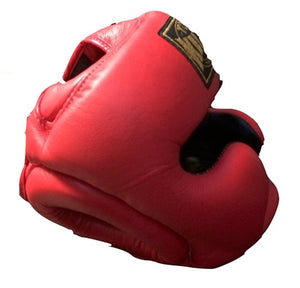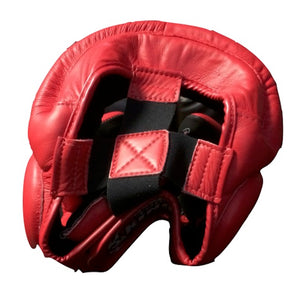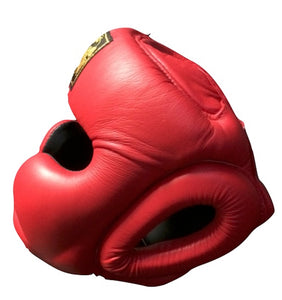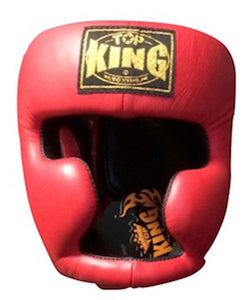 Top King "SUPER AIR" Headgear
OVERVIEW
The Top King Super Air HEAD GEAR (TKHGSA) come with a multilayer inner foam system which offers superb and complete wrist protection for training. Also featuring clima cool technology to help the Head Gear out with beath-ability and reduce dry out times this Head Gear has a specially designed wraparound closure system for ease when putting the Head Gear on and taking it off and to make sure the glove is a secure fit. Made in Thailand from the highest quality cowhide leather this Head Gear is a perfectly fit, soft glove ideal for training. Available in Small, Medium, Large, Xlarge in Red, Blue, or Black color.
SUITABLE FOR:
Muay Thai, Stand Up , Kickboxing
FEATURES:
TOP KING Head Gear Super Star new and special designs for Star Printed. Top King Head Gear "Air" utilize a multi-layered molded shock absorbent foam for the highest levels of workouts. The "Air" Model incorporates a unique Internal ClimaCool Technology that assists in Head Gear Breathability.

Available in Small, Medium, Large, Xlarge.

Genuine top grain leather

Multilayer inner foam padding offers superb protection for training. Extra foam padding inserted on wrist to help protects against injury.

Made of the highest quality cowhide leather.

Their unique super soft cowskin Head Gear are sought after by many of the elite Muay Thai Training PRACTITIONERS.

Owning a Pair of this Head Gear shows everybody around you that you are serious about TOP equipment.

With Velcro Straps for Easy Security and Release.

Long Lasting Durability.

Their Thai Style Head Gear meet the STANDARD OF EXCELLENCE.