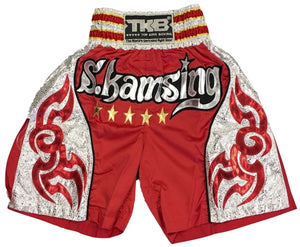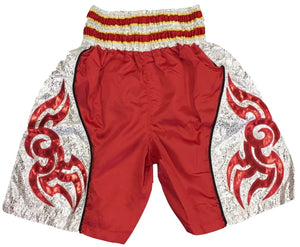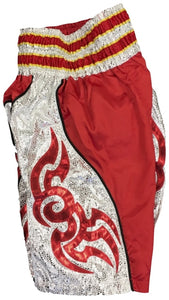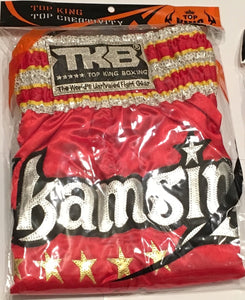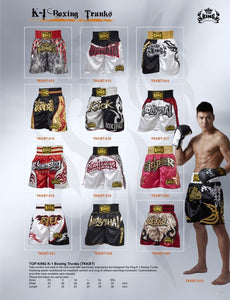 Top King "S.KAMSING STAR" K-1 Boxing Trunks - TKKBT-018
OVERVIEW:
These are K-1 BOXING Trunks and are made to cover your Thighs closer to your Knee cap. 
TOP KINGS UNISEX 

Muay

 Thai (

Model

 018

) 

 

is made from high

 

quality Satin

.
Has "S.KAMSING" 

lettering across

 

the front in Silver Color & 5 Gold Stars right below the lettering. 
It also features the "TRIBAL BAND" DESIGN in Red color down

 the White colored sides of the Trunks.
Fit:

These are K-1 BOXING TRUNKS which are custom made to have a Length that is Longer towards your knee than Muay Thai Kickboxing Shorts.