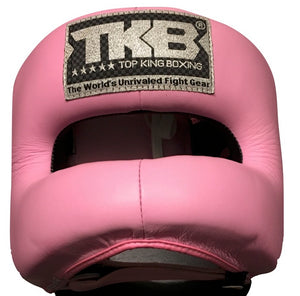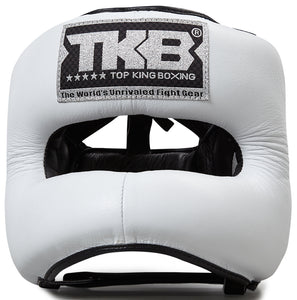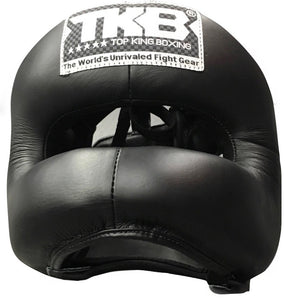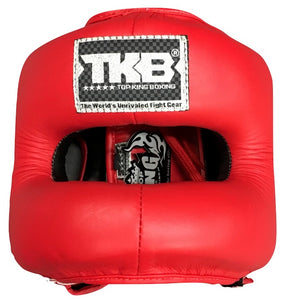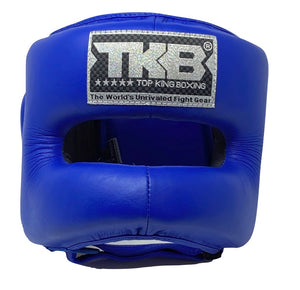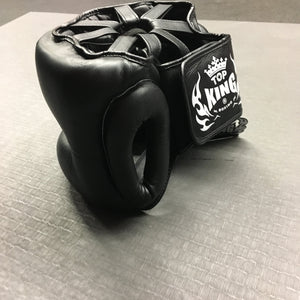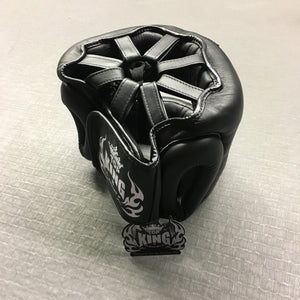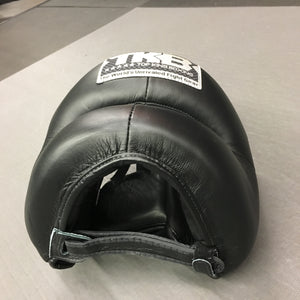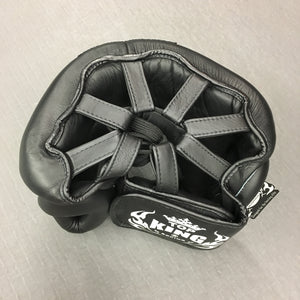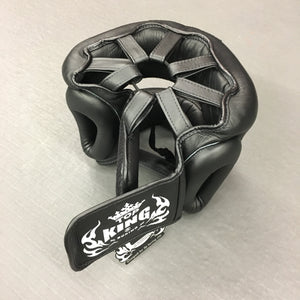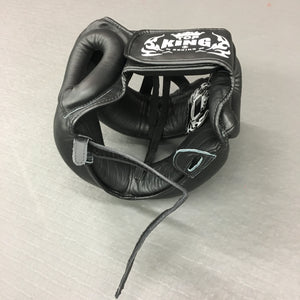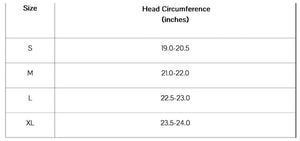 Top King "Pro" Training Open Chin Headguard - TKHGPT (OC)
Top King Boxing has grown massively over the years to become a highly respected manufacturer of Muay Thai equipment. 

One of the most features of this helmet is that it PROTECTS THE NOSE from any damage during SPARRING or any other type of physical Training in which you are going to take strikes to the face.

The designation OC, meaning Open chin, means that it has a Open space under the jaw.

Perfectly adheres to the head, and its lightness allows us to forget about it during training.

TOP KING PRO MUAY THAI KICKBOXING HEAD GUARD with OPEN CHIN was Created for protection during the most critical sparring training.

Made of Genuine Leather, making it more durable and easier to clean.

Easy to put on and take off. 

The helmet from the inside is also lined with leather, so that it does not retain sweat, and this allows you to keep hygiene using a damp cloth after training.

Despite the stronger construction, it provides excellent visibility.

 

It perfectly protects cheekbones, while the use of the highest quality materials allows for optimal cushioning of blows.