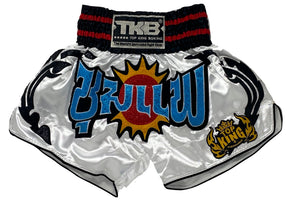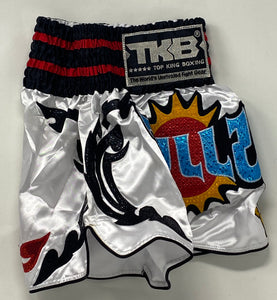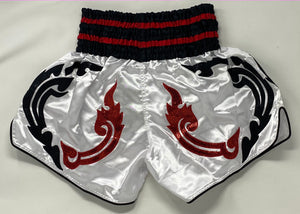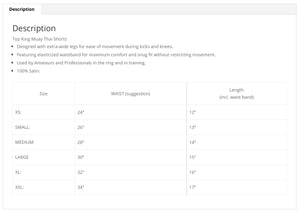 TOP KING MUAY THAI KICKBOXING SHORTS - TKTBS-069
OVERVIEW:
Feature Black and Red Striped Waistband 

with "

TOP KING" logo on the front waist in Black and Silver.  

Black and Red Tribal Bands on the Back of the shorts.

Black Tribal Bands on each sides of the shorts. 

"

Thai"

lettering across

the front and a picture of the Sun in Red and Orange color behind the Lettering. 

"

TOP KING" logo on the Left Side Bottom of Shorts. 

Luxurious 100% satin construction for maximum comfort.

Featuring elasticized waistband for maximum comfort and snug fit without restricting movement.

Designed with extra-wide legs for ease of movement during kicks and knees.

Perfect for Training and also perfect for competing.

Handmade in Thailand.