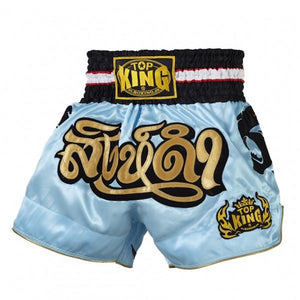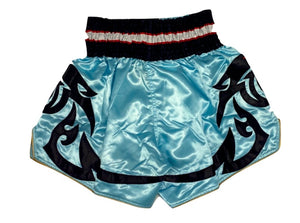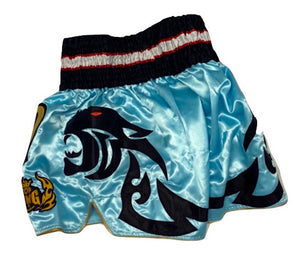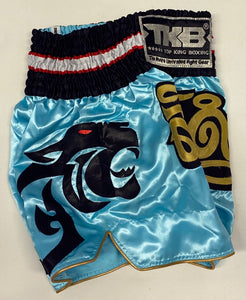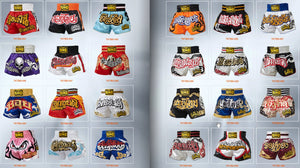 TOP KING MUAY THAI KICKBOXING SHORTS -TKTBS-045
FEATURES:

These have "MUAY 

THAI" 

lettering across

 

the front in Thai Writing

,

Face of a "Lions Roar" on the Sides  of the shorts in Black with Red Eyes.

"TOP KING" logo on the front waist and on the waistband in the middle of the shorts and on the left thigh area of the shorts it has "TOP KING" written on it.

"Tribal Bands in Black Color ALL across the Back of the Shorts. 

Extra Wide legs for unrestricted kicking

Ideal for competition, sparring or training

These shorts also have a sewn in patch on the front with Thai Writing.

Luxurious 100% satin construction for maximum comfort.

They also have 4 inch deep side seams on both sides of the shorts to provides extra freedom for movement and comfort.

Perfect for Training and also perfect for competing.

Handmade in Thailand.
FIT:
Please refer to the size chart in the media/images section. These shorts are a little smaller than American Standard Sizing.