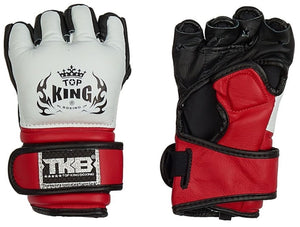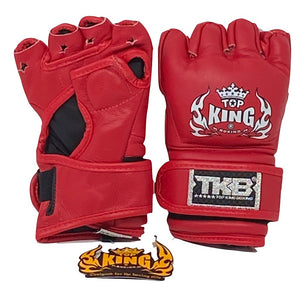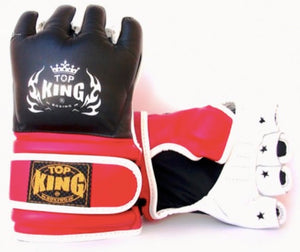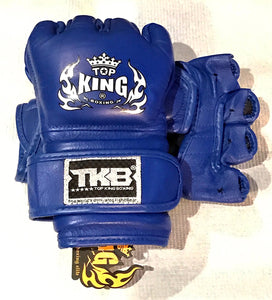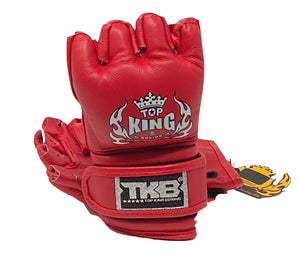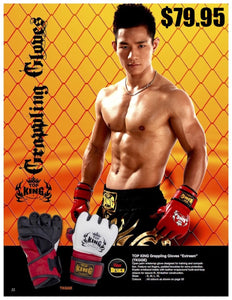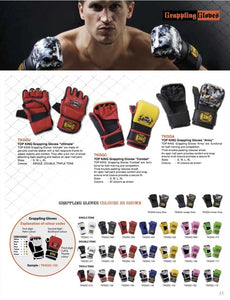 Top King "EXTREME" MMA Grappling Gloves - TKGGE
OVERVIEW:
The Top King MMA Gloves are very well padded for the best protection during training. The Top King Grappling Glove "Extreme" edition comes up with strong Velcro Wrist which gives strong stability including extra padding around the hand wrist for better safety. A special note is the additional padded thumb cover. The fabric is 100% high-quality cowhide Leather.
FEATURES:
Great Protection

Open Hand Palm

Handwrist Padding

Attached Thumb Cover Protection

Velcro Wrist

100% Leather

Original Handmade in Thailand
FIT:



 American Standard Sizing. Please refer to Sizing Chart in Media.