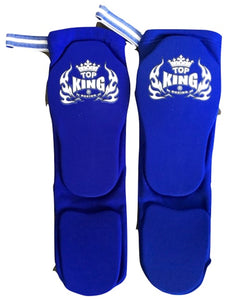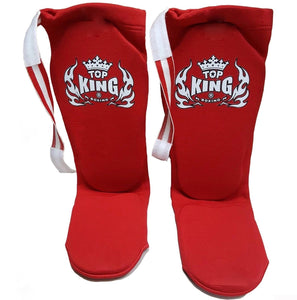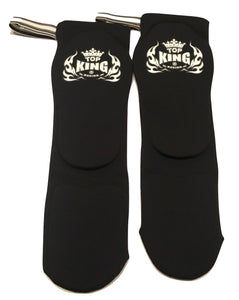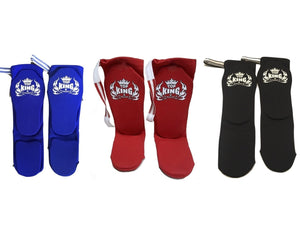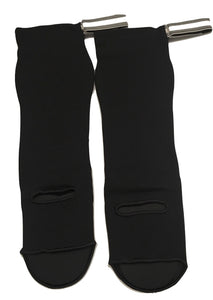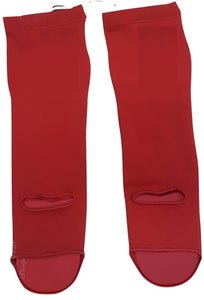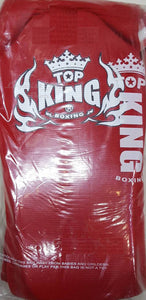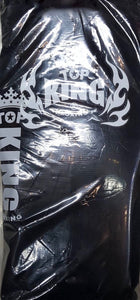 TOP KING ELASTIC SHIN PADS - TKESP-01 - 3 COLORS AVAILABLE
OVERVIEW: Genuine Top King elastics shin pads offer lightweight design for a fit that allows increased speed when training kicks. great for training and sparring.
SUITABLE FOR:  Stand Up, MIXED MARTIAL ARTS, SPORTS, SPARRING, TRAINING, BOXING


FEATURES:
Top King Shin Guards Elastic TKESP-01 are built to last and take the punishment of the toughest Muay Thai, boxing and MMA training sessions. For years Top King Muay Thai shin guards have been tried and tested in Muay Thai Boxing gyms throughout Thailand and the world.

Suitable for all types of Martial Arts, Boxing and MMA, Top King Muay Thai shin guards are a great choice for any Muay Thai fighter, boxer, martial artist or trainer looking for top of the range Thai Boxing Gear that wont let them down.

The Top King Shin Guards Elastic TKESP-01 are made in Thailand at the Top King factory. 

All Muay Thai gear MMABLAST sells is 100% authentic/original. MMABLAST does not sell cheap low quality or fake/imitation Muay Thai gear. When ordering with MMABLAST, you can be sure of the authenticity and quality of the Thai Boxing gear.
FIT:
A tight grip while maintaning comfort. One size fits all.