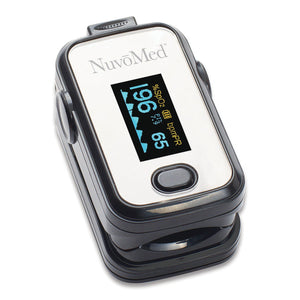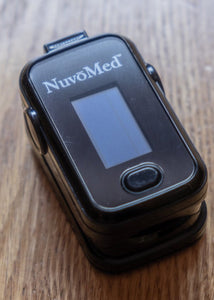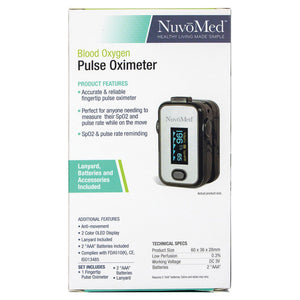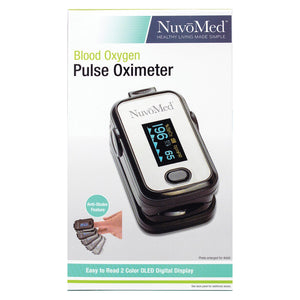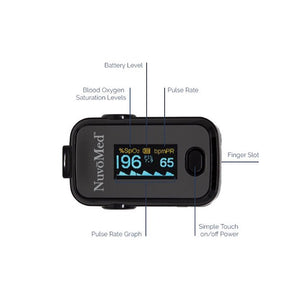 NuvoMed Pulse Oximeter - Blood Oxygen Pulse Oximeter - Healthy Living Made Simple
Accurately determine your SpO2 (blood oxygen saturation levels), pulse rate and pulse strength in 10 seconds and display it conveniently on a large digital OLED display

The Perfusion Index (PI) conveniently informs you of the strength of your pulse.
If the PI value is less than 0.2%, this means that your hands are either too cold or improperly positioned in the pulse oximeter.
Simply warm your finger and re-position it so that it is right between the LED light and sensor
Light, compact, and portable. Accommodates wide range of finger sizes, long battery life, automatic power off after 10 seconds
Suitable for mountain climbers, skiers, bikers, aviators or anyone interested in measuring their SpO2 and pulse rate while on the move.
You should only use the pulse oximeter before or after your exercise.