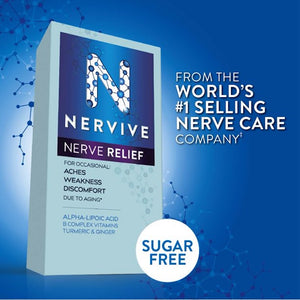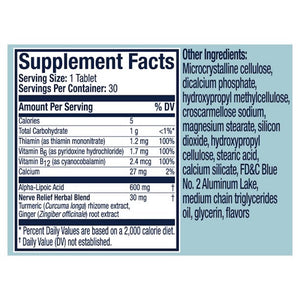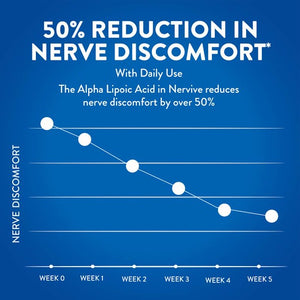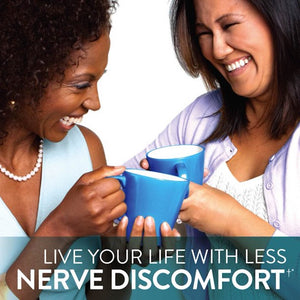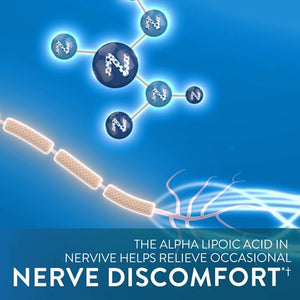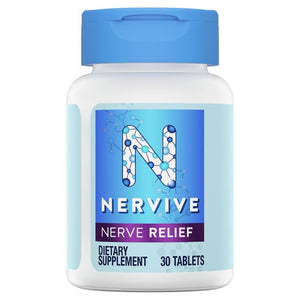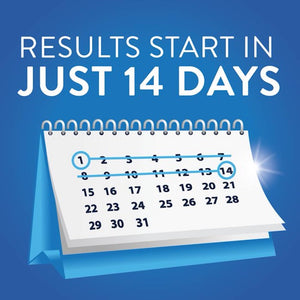 Nervive Nerve Relief for Nerve Aches, Weakness, Discomfort - Dietary Supplement - 30 Ct
Nervive comes from the world's #1 selling nerve care company‡, and we have been working globally in nerve care for over 50 years. We've taken that experience and expertise and created Nervive Nerve Relief, focused on relieving your occasional nerve discomfort*† so you can get back to living your life the way you want to.
Natural changes in nerve health with age may lead to occasional aches, weakness, & discomfort in your fingers, hands, toes, and feet. We've formulated Nervive Nerve Relief to address these occasional issues, and results start in just 14 days with daily use.
Try Nervive Nerve Relief for 14 days and see how you can get back to living your life. Also available: Nerve Relief PM, which also contains melatonin to help you sleep* and Nerve Health, which fortifies your nerve health*. All Nervive products are sugar free.