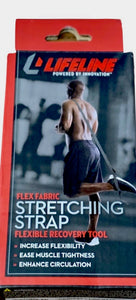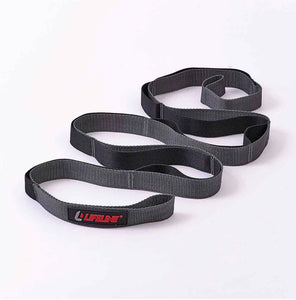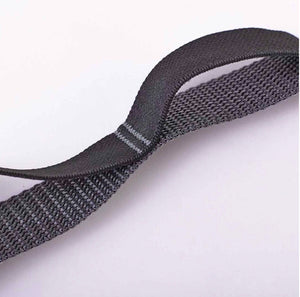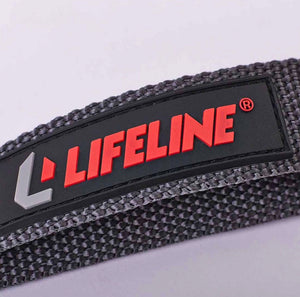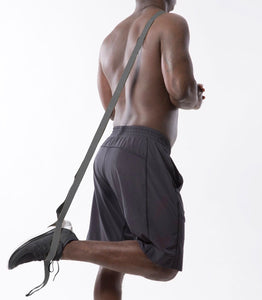 Lifeline Flex Fabric Stretching Wrap - Black Color
Product Details:
This unique strap features comfort pockets specifically designed for grasping or foot placement to help you achieve deeper, more effective stretches, improve blood flow and ease muscle tension and tightness. The elastic material stretches with you to increase flexibility without overexerting muscles and tendons, which makes it a great tool to rehab injuries without aggravating them and to improve your fitness performance. Includes instructional chart.
About The Lifeline Stretch and Flex Strap:
Product Benefits:
Easy to use
Deepens stretching
Eliminates injury risks
Improve physical performances
Increase Flexibility 
Ease Muscle Tightness 
Enhance Circulation

The Lifeline Stretch and Flex Strap is available in Black Color

Comes as a SINGLE STRETCHING STRAP.
Product Specifications / Dimensions:
More Information:
Looking for a way to improve stretching capabilities? The Lifeline Stretch and Flex Strap provide individuals with the tool to achieve deeper stretching abilities. The exercise equipment includes comfort pockets along the length of the strap, allowing for a variety of levels to utilize it. The Stretch and Flex Kit is designed for daily activities preparation, injury prevention, relieving muscle or joint tightness, and improving overall physical performance.