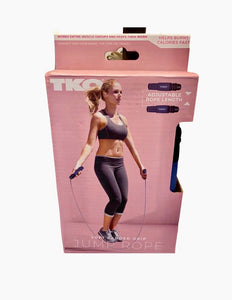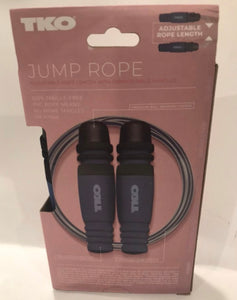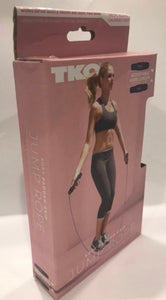 TKO Soft padded grip jump rope - 9 Feet Long
TKO jump rope adjustable rope length start at 9 feet soft padded grip with comfortable handles , works entire muscle groups and keeps them warm , helps burns calories fast, perfect for your home, the gym, or travel, 100% tangle-free , pvc rope means no more tangles or kinks, color blue/ black.
Warnings:
Any exercise program comes with inherent risks. Consult your health care professional before beginning this or any exercise program.