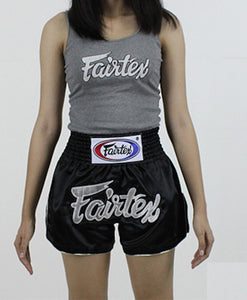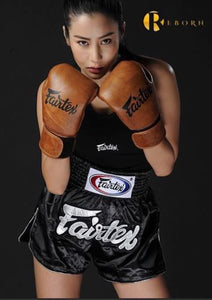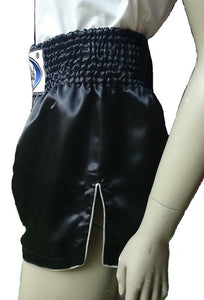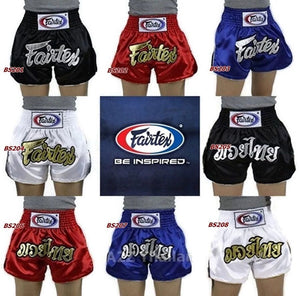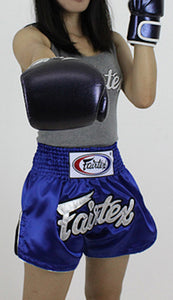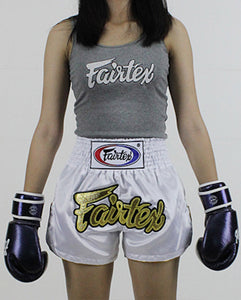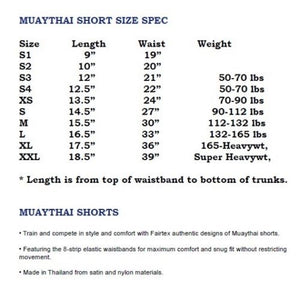 Fairtex "WOMENS CUT COLLECTION" Muay Thai Kickboxing Shorts - BS201
 OVERVIEW:
These Fairtex "WOMEN CUT COLLECTION" MUAY THAI KICKBOXING SHORTS are DURABLE and COMFORTABLE.
The shorts feature a "FAIRTEX" Logo going across the front of the shorts.
They are quite Popular in the Muay Thai and Kickboxing world because of their look and comfort.
Train and compete in style and comfort with fairtex authentic designs of Muay thai shorts.
Featuring the 8-strip elastic waistbands for maximum comfort and snug fit without restricting movement.
Made in Thailand from satin materials.