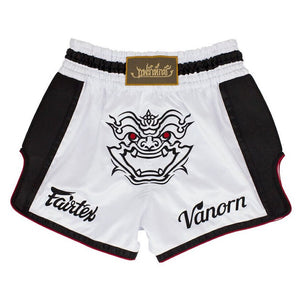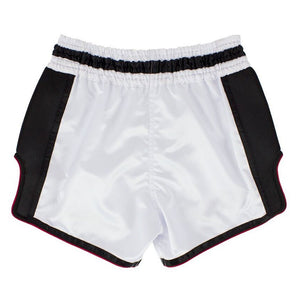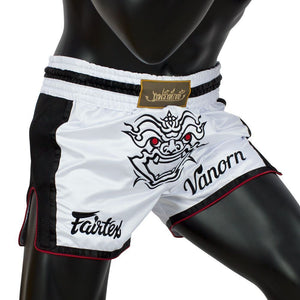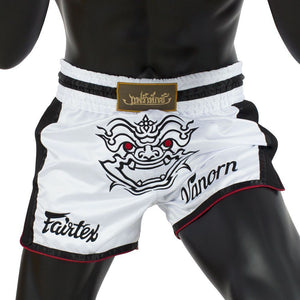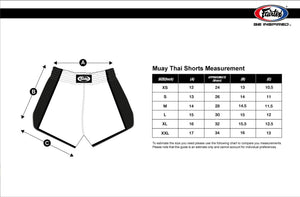 FAIRTEX SLIM CUT MUAY THAI SHORTS - BS1712 - White
Fairtex Slim Cut Muay Thai Shorts will allow you the freedom of movement that other shorts are missing! They have a smaller waist band compared to previous Fairtex models, with only 6 strips of elastic (instead of 8) and an inner drawstring. They also have a high side slit to allow for extra hip mobility. These shorts offer a snug, comfortable fit and will stay put throughout training without interfering with your kicks, knees or clinch training.

Fairtex offers these handmade Thai Shorts in several new styles. Each pair uses the highest quality satin material with unique accents. The Slim Cut Muay Thai Shorts fit slightly different than previous Fairtex models.