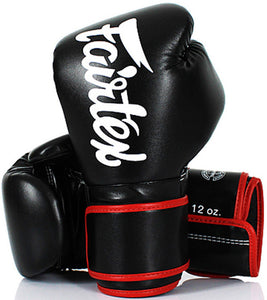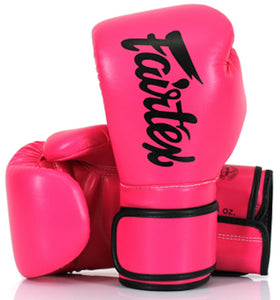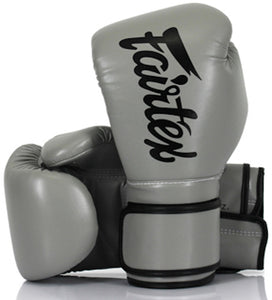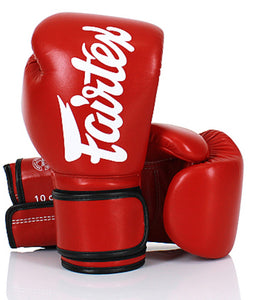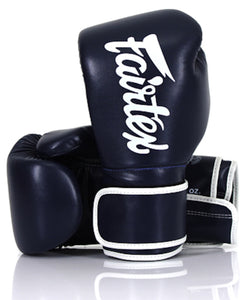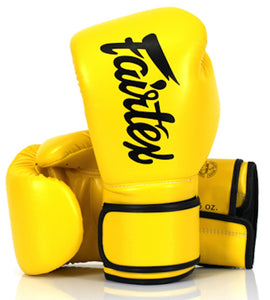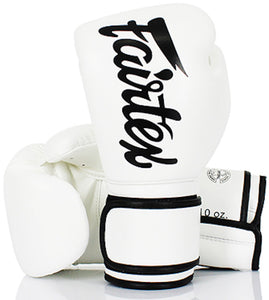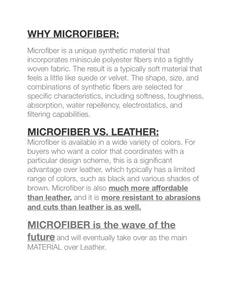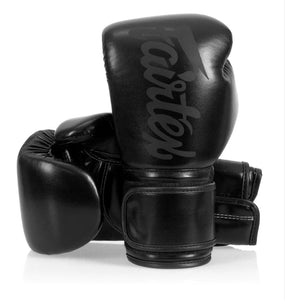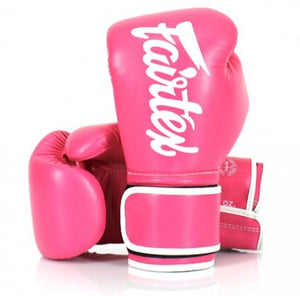 Fairtex High Impact Latex Foam Core System Boxing Gloves - BGV14
These Gloves are an Extra long cuff with triple ribbed design to provide greater comfort and wrist support. 

Very easy to form a fist, save your energy during training. 

Compact, light and consistent weight.

These all-purpose training gloves are perfect for bag and pad work.

The wrap around hook and loop wristband is easy to use and designed to provide a better fit for greater comfort and control.

Evenly distributed padding protects your entire hand and creates a tight and compact design.

Improved hand compartment as well as better padding on the knuckle area making these ideal for both sparring and bag work.

Featuring the two layered "High Impact" latex foam core system around the hitting area with the weights evenly distributed from wrist to head of gloves.

Designed with a contoured hand compartment and attached curved-thumb design for optimal fist closure, minimizing muscle tension.

Well suited for boxing but also ideal for Muay Thai and other martial arts.