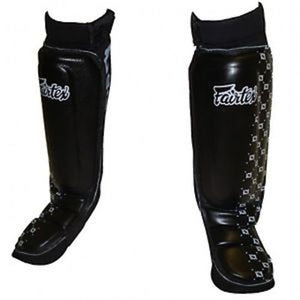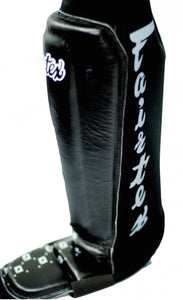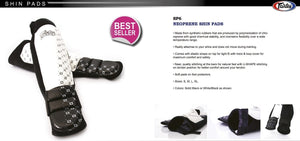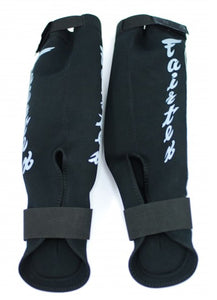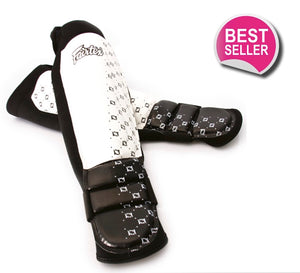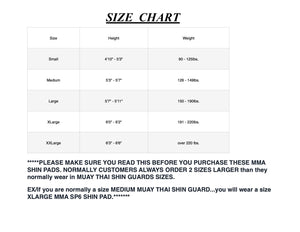 Fairtex "NEOPRENE" MMA Style Shin Guards - SP6 - Competition & Sparring
These Fairtex Neoprene Shin Guards have reinforced padding at the shin to help protect against injury but yet are sleek enough to allow for all types of grappling movements during MMA sparring.
They are snug fitting to stop the shinguards from slipping during sparring.
Toe protector can be moved up and down 90 degree as well.
neoprene sleeve
High impact foam core
Made from durable Syntek leather
They are lightweight, durable, and provide complete protection for both the shin and instep.
This design makes them perfect for both competition, and sparring.
The addition of a hook & loop cover over the elastic band at the top assures a secure fit every tim
e.
Fairtex is recognized as the gear of champions and endorsed by world champion fighters, instructors, promoters and sanctioning bodies worldwide as the leader and innovator in high impact combat sports.
Fairtex equipment is "Engineered for Top Performance" and students from all over the world train with fairtex.
Handmade in Thailand.