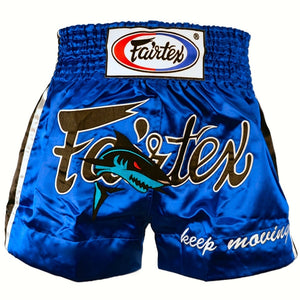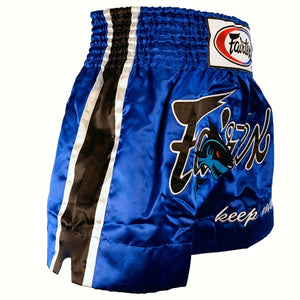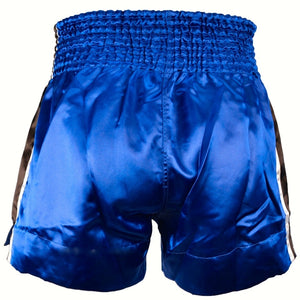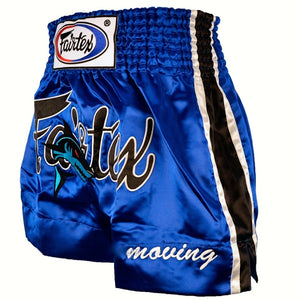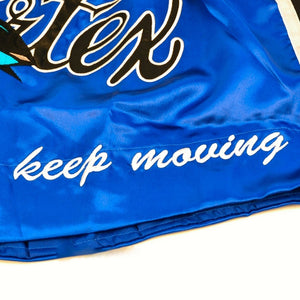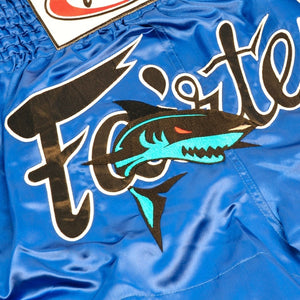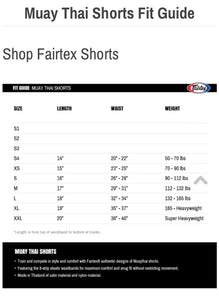 Fairtex "KEEP MOVING" Muay Thai Kickboxing Shorts - BS0645
These BS0645 BLUE "KEEP MOVING" Muay Thai Shorts are quite Popular in the Muay Thai and Kickboxing world because of their look + comfort.

It states "KEEP MOVING" across the left thigh to symbolize to 

Face your Fears and always Keep Moving Forward no matter what.

They are BLUE with the Letters "Fairtex" across the middle and a picture of a SHARK in the center of the shorts.

It also features

"Fairtex" on the Top of the shorts in front of the Waist. 



Muay Thai Shorts Sizing Chart Below.