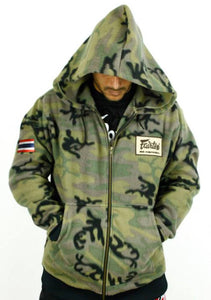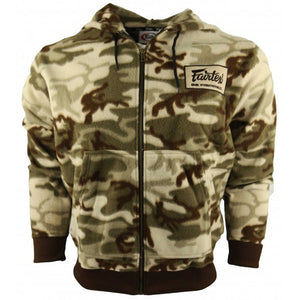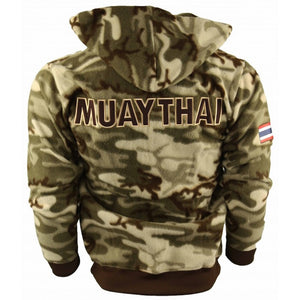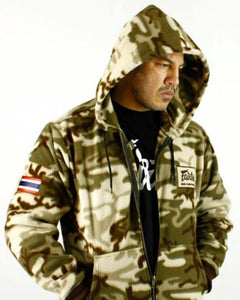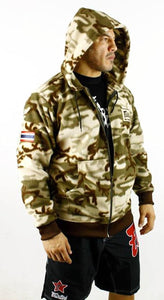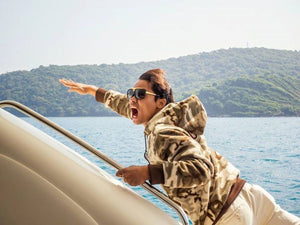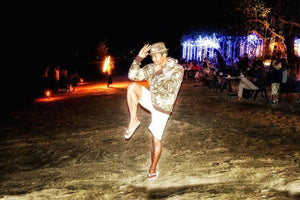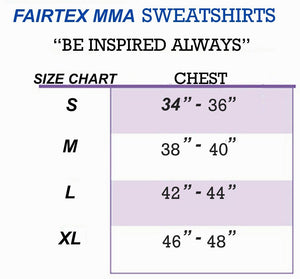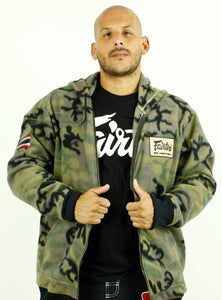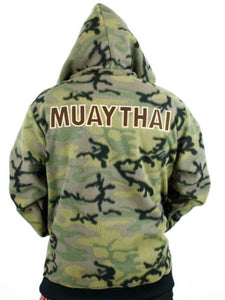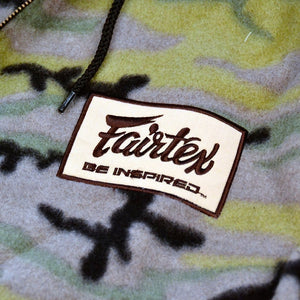 Fairtex Hooded Sweatshirt - Camouflage - FHS15
OVERVIEW:
Brand New BROWN/CAMOUFLAGE cotton Zip Up Hooded Sweatshirt from Fairtex has the "THAILAND FLAG" on the Right arm and a "BE INSPIRED FAIRTEX" patch on the left chest area.

Features "Muay Thai" Written across the Top of the Back of the Sweatshirt. 

Polar Fleece Fabric.

Color Available: Green and Brown.
SUITABLE FOR:
All Sports, Muay Thai, MMA, Casual Wear, Winter Wear