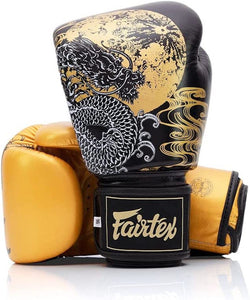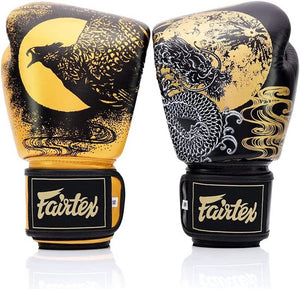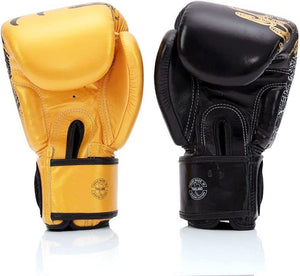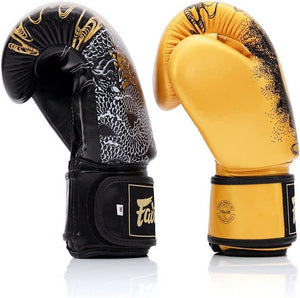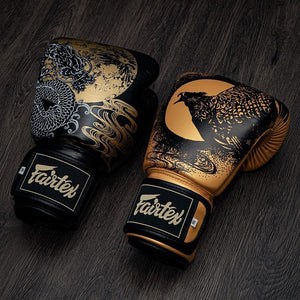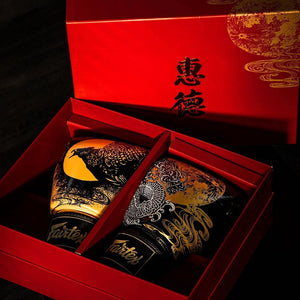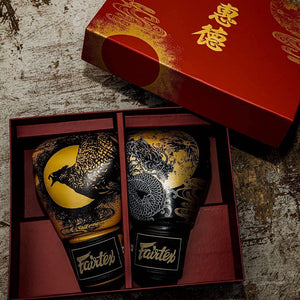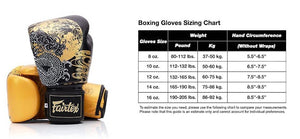 Fairtex "Harmony Six" Premium Muay Thai Boxing Gloves - Limited Edition - BGV26
Be the first and only one to own these limited edition Fairtex gloves. The Golden Jubilee Boxing Gloves is launched to celebrate the 50th year anniversary of the Fairtex brand.
Tiger and red roses design to emphasize your passion for the sport. All-purpose training gloves – Perfect for bag, sparring and pad work. Whether you're training or competing, these gloves are a must-have for any serious boxer.
The construction of this luxury gloves use shiny microfiber materials making it durable and odorless. Its triple density foam core and grip bar supports a proper fist.
Available Sizes: 12oz, 16oz
Color: As shown - hand crafted silk screen
Packaging: Waterproof Nylon bag