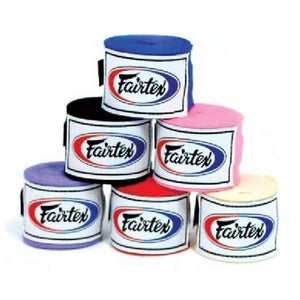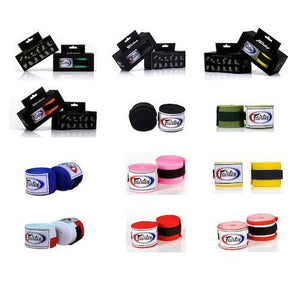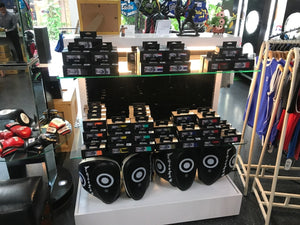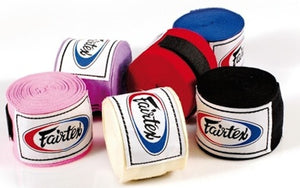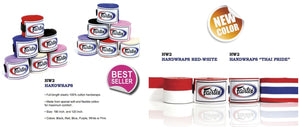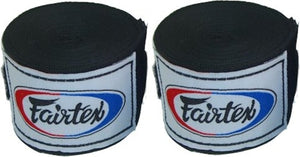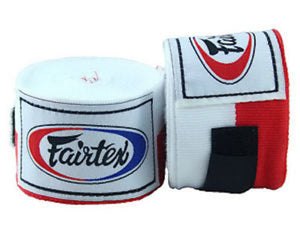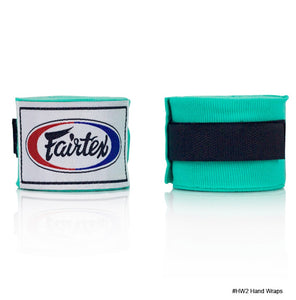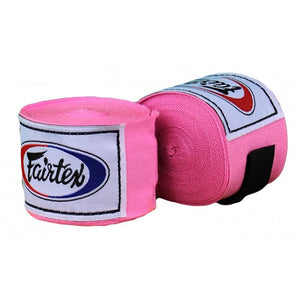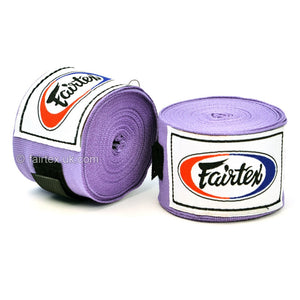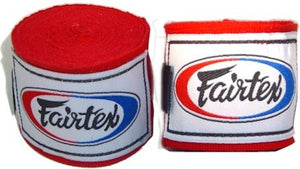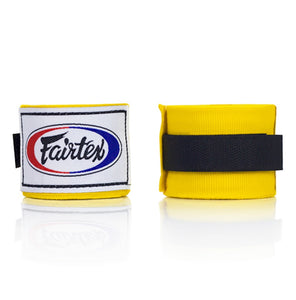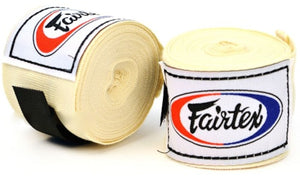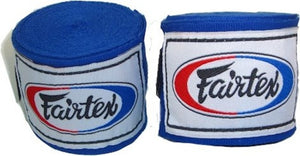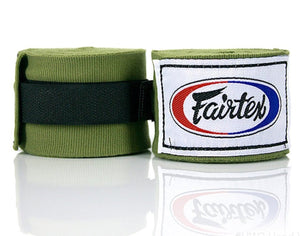 Fairtex Elastic Cotton Handwraps - HW2 - 4.5 Meters Long/180 Inches Long
High quality stretch cotton hand wraps 

Fairtex, the brand that doesn't compromise on quality.

Durable wraps that give a secure fit with flexibility for comfort and ease of use when putting them on.

4.5 meters long (180 inches) to allow for plenty of hand and wrist support. Thumb loop to start and a velcro tab to finish.

One pair of handwraps per order.