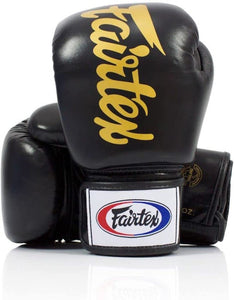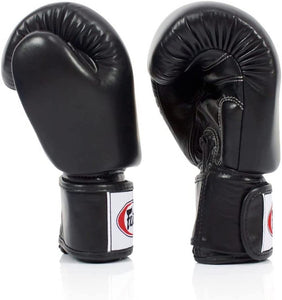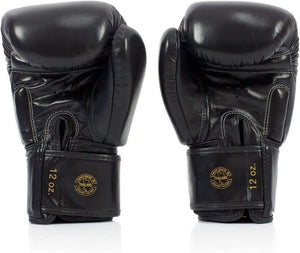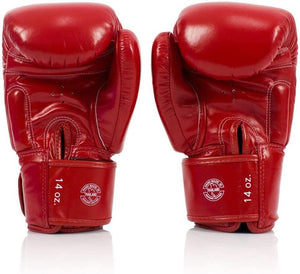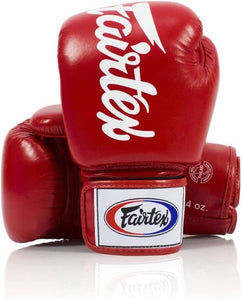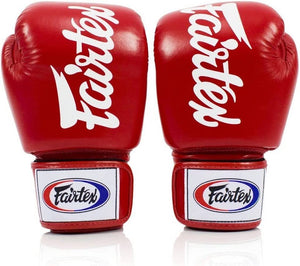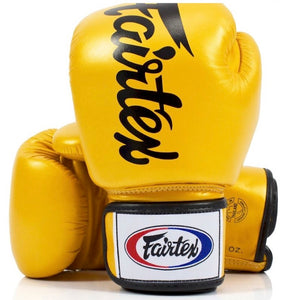 Fairtex Deluxe Tight-Fit Gloves - BGV19
The Fairtex BGV19 Deluxe Tight Fit Gloves are designed for professional and amateur fighters who demand the highest level of performance and protection.
These Fairtex Gloves have a Special Material of Microfiber which provides additional flexibility and using the highest quality of craftsmanship. Makes the glove easy to form a fist while providing maximum comfort.

Evenly distributed padding protects your entire hand and Creates a tight and compact design.

Shock-absorbing, high-density foam core. 

Thumb attached for added safety.

These all-purpose training gloves are perfect for bag and pad work. They are perfect for either Boxing or Kickboxing Training.