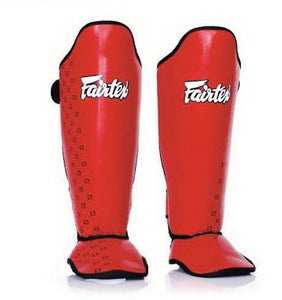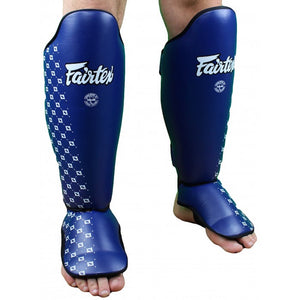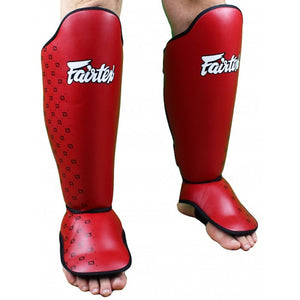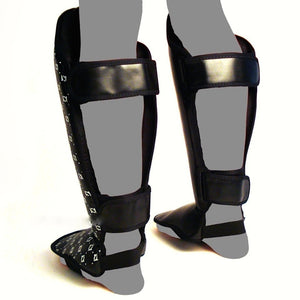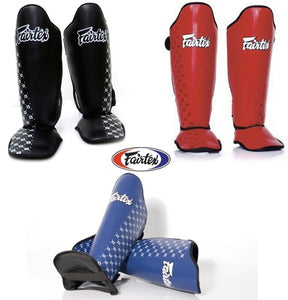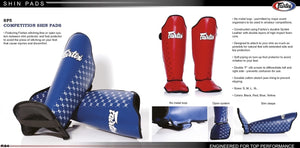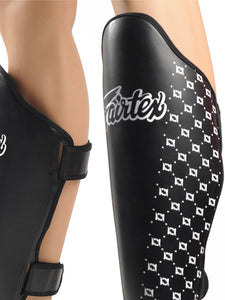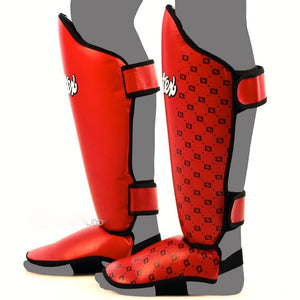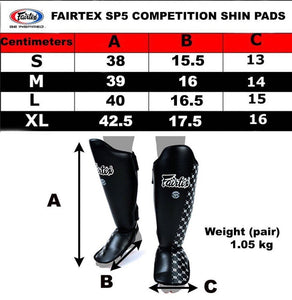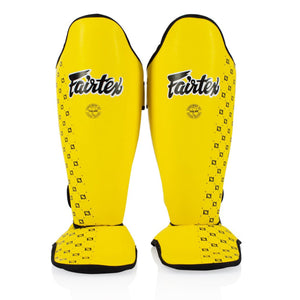 Fairtex Competition Shin Guards - SP5 - "Engineered for Top Performance"
The Fairtex Competition Thai Shin Guards are built with a stitching-free open system between shin and foot protector to avoid the press of stitching on your foot.
Constructed out of Fairtex durable Syntek Leather with double layers of high impact foam core the Fairtex SP5 shinguards are build to last. Tough and durable these shins are ideal for anyone competing or looking for an excellent level of protection.
No metal loop, allow by major events to used in amateur competition.

Design to attach to your shin as much as possible for natural feel with extended side and top protection

Soft piping on turn-up foot protector to avoid irritation to your feet.