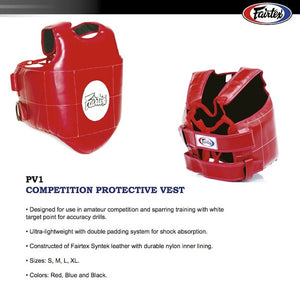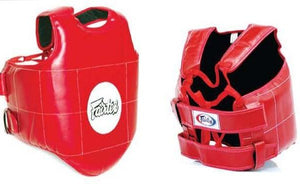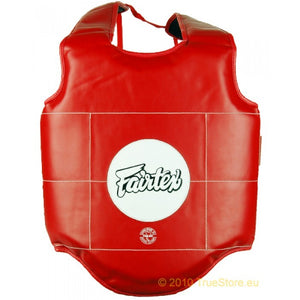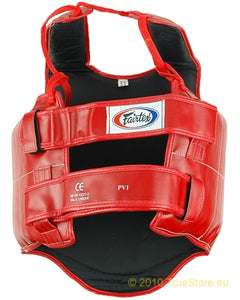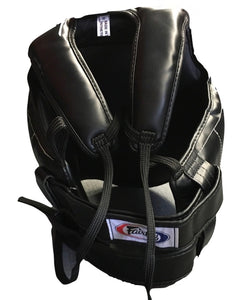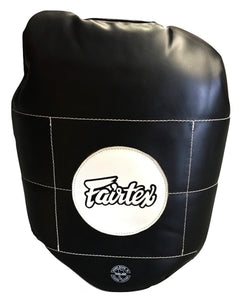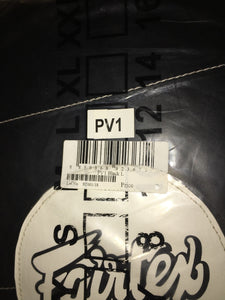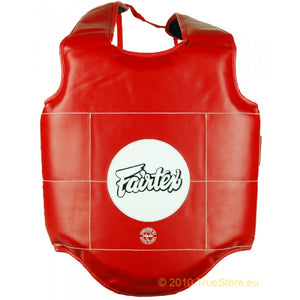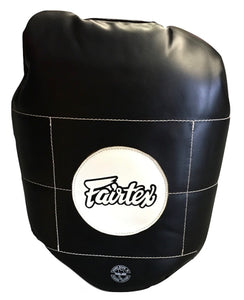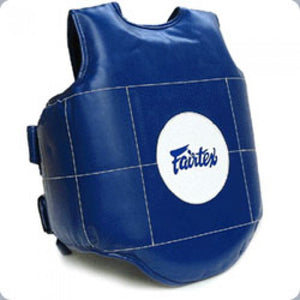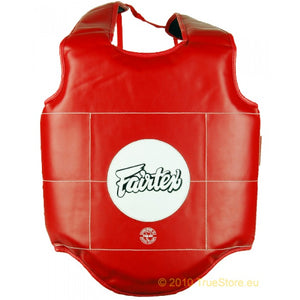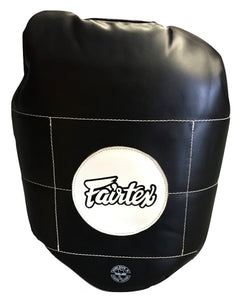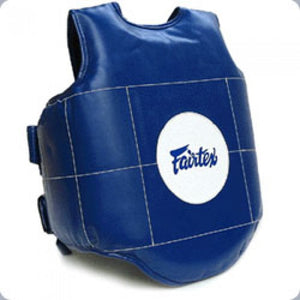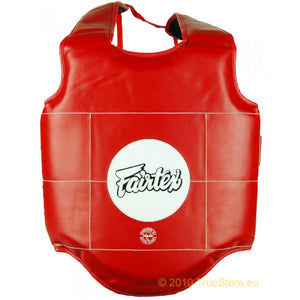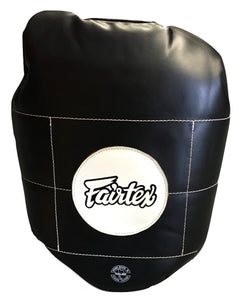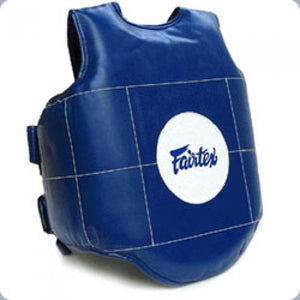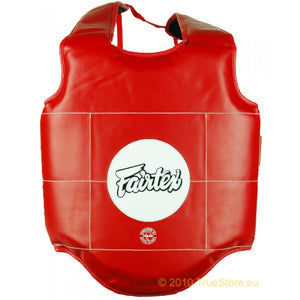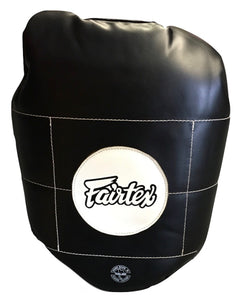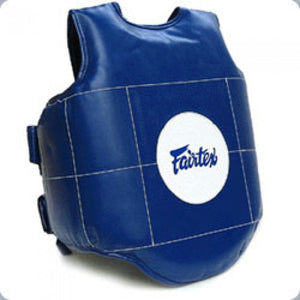 Fairtex "Competition" Protective Vest - PV1
Fairtex-PV1 Protection Vest is specially designed with white circular targets for accuracy drills. With an ultra-lightweight and durable padding system, these can help trainers and fighters to get shock absorption during use. 
The materials are made from premium quality synthetic leather and nylon inner lining. Fairtex PV1 is accepted worldwide in Muay Thai, Boxing, and other martial arts training. 
Available color in Black, Blue, and Red

Weight of Vest is 1KG = 2.2 LB's

Available size in Small, Medium, Large, & XLarge




(Depends on chest measurement and high of protector from the middle)


Small               chest 31.5 and height 14
Medium         chest 33.5 and height 15
Large             chest 35.5 and height 16
Extra Large    chest 37.5 and height 17