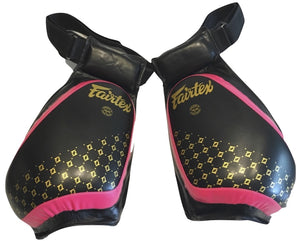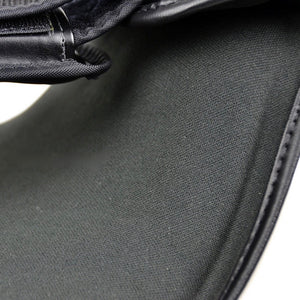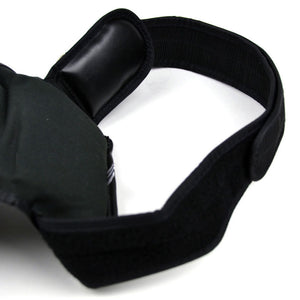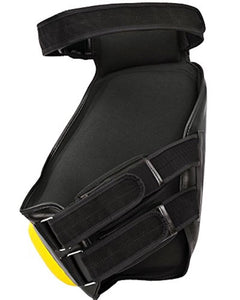 Fairtex Compact Thigh Pads - TP4 - Black & Pink - Lightweight Compact & Durable.
This Genuine Fairtex TP4 compact Thigh pad is BLACK and PINK.

They are built to last and take the punishment of the toughest Muay Thai, boxing, and MMA Training Sessions. 

Fairtex TP4 Deluxe Thigh Pads is engineered for top performance. Its Lightweight, Compact, and Durable.
Designed to accommodate a belly pad comfortably. Also Designed for heavy use to help develop leg kick speed, timing and accuracy

Available size: one standard size as shown




Available color: black/yellow (as shown), black/blue, black/red, black/white, black/pink, black/grey




Sold as a pair. Can be used as a pair or individually.




Fairtex Synthetic Leather Material and four-layered padding system of hard outer padding. E

xtra soft inner padding for ultimate shock absorption.


A true innovation in trainer's pads. 

Allows full force leg kicking without having to move your kick pads or focus mitts
Hand made in Thailand.

The choice of pro muay thai fighters, Trainers and gym owners worldwide.