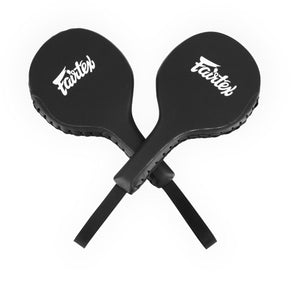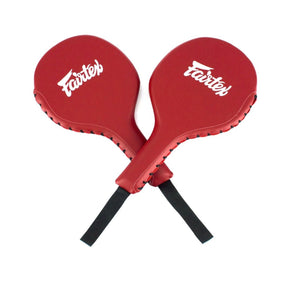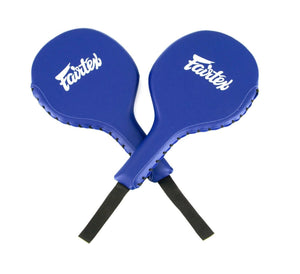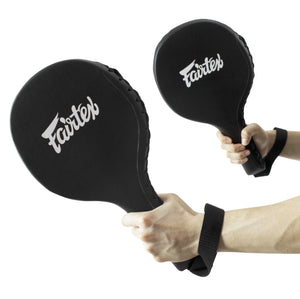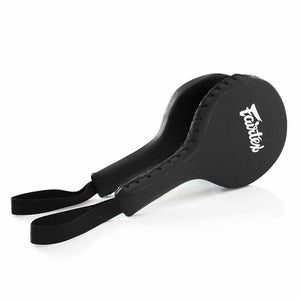 Fairtex Boxing Paddles - BXP1 - Durable & Light Weight
Ideal training aid to increase punching precision, speed, accuracy, and combinations. 

Great for checking your fighter to ensure their guard is up. 

Durable, lightweight, helps relieve impact trainer take from repetitive training. 

Reinforced special handle with iron to ensure maximum durability &

 designed for tighter grips.

Nylon packaging included to carry Boxing Paddles around. 

Sold in Pairs. Available in Black, Red, and Blue. 

Hand Made in Thailand using Premium Microfiber Fabric. 

Paddles are becoming more popular with Muay Thai and Kickboxing trainers, helping to reduce strain on their hands, wrists, elbows, and shoulders.