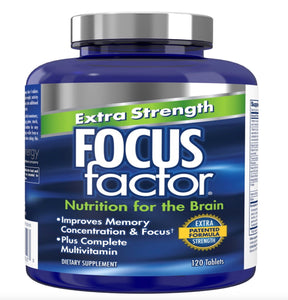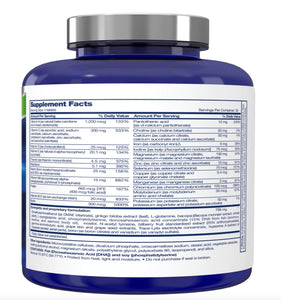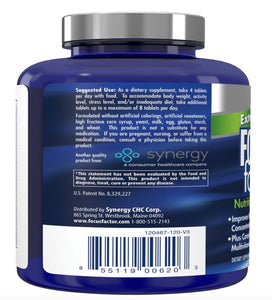 Focus Factor Extra Strength Brain Supplement & Complete Multivitamin Tablets - 120 Count
For nearly 20 years, Focus Factor has been the trusted brain health nutrition brand, offering a family of products for adults and children.
Focus Factor Extra Strength is an advanced formulation with increased levels of key neuro-nutrients to improve memory, concentration, and focus.
It contains a powerful combination of neuro-nutrients plus vitamins and minerals, and even doubles as a complete multivitamin for a 2-in-1 product. Like other parts of your body, your brain needs proper nutrition to perform at its best whether at work, home or on-the-go. So go ahead and nourish that amazing, hard-working brain with Focus Factor and take charge of your brain health.