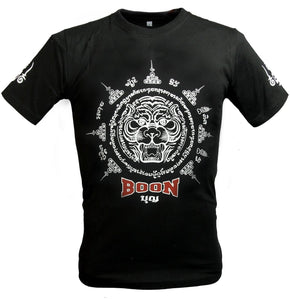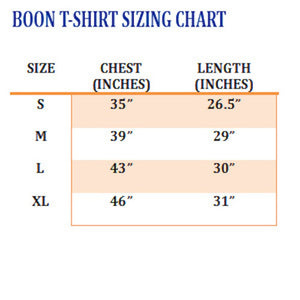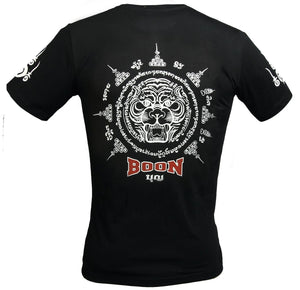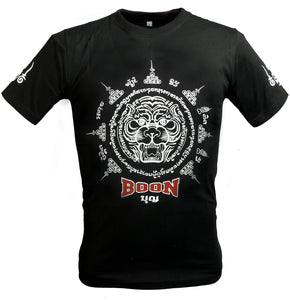 Boon Sport "TIGER YANT" Short Sleeve T-Shirt
This TIGER YANT Tshirt has the "TIGER YANT" logo on the front and the back of the t-shirt.
Boon Sport Tiger Yant Training GEAR is a piece of authentic Thai boxing apparel. Crafted by Boon in Thailand for both training and casual-wear, this garment is loose-fitting yet durable. The Boon training vest is a magnificently made garment that is built to last. Made from 100% polyester and with eye-catching logos, this will make you stand out! Boon is made from the highest quality leather in Thailand and is battle-tested by warriors across the length and breadth of the country. With a focus on quality and performance, Boonsport has become a leading Thai brand. Worn by fighters such as John Wayne Parr and Liam Harrison, Boon has a reputation for quality through all of Thailand.
Boon Sport Logo Tee is an 100% cotton tee hand-made in Thailand and designed entirely for Muay Thai enthusiasts and fans of the sport. This is a beautiful tee that is well-crafted by a traditional Thai brand and is an authentic piece of Muay Thai apparel.
Muay Thai, MMA, casual wear
FEATURES:
100% cotton

Handmade in Thailand

Authentic craftsmanship

Range of designs

One size

Black
FIT:
The Boonsport Tee range are small fitting so grab a larger size if in doubt