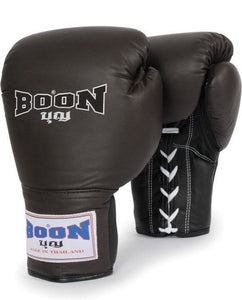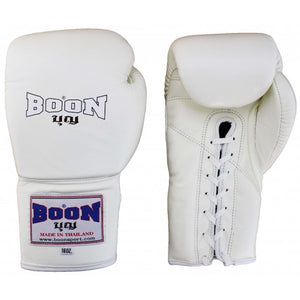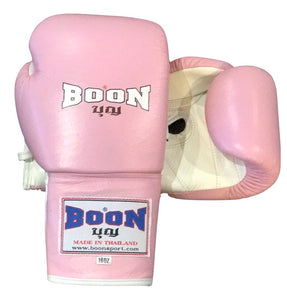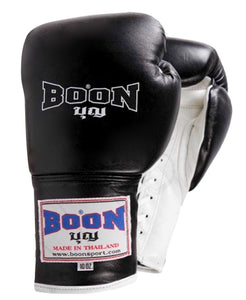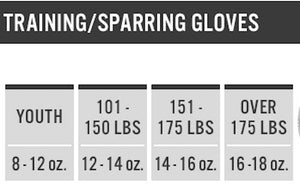 Boon Sport Thai Style competition lace-up Training Gloves - BGL
OVERVIEW:
Boon competition lace-ups are a professional standard glove from Muay Thai brand Boon. Made in Thailand, these lace-ups have great wrist support and are suitable for fighters looking for a better standard of glove. With an extra-long cuff for better fastening and a 100% cowhide leather construction, these will last a long time and are extremely durable. A great blend of hand protection as well as a great 'punch' for competition.
These particular gloves are hand made using high-quality cow skin leather, and they have a longer cuff than Fairtex and Twins Special model gloves. Select your ideal size and color scheme from the drop-down menu above.
SUITABLE FOR:
Boxing, Kickboxing, Muay Thai
FEATURES:
Extra long cuff

Excellent wrist support

Made in Thailand

Great padding
FIT:
These gloves have a medium sized hand compartment but will be snug to the wrist.