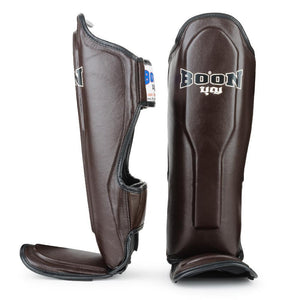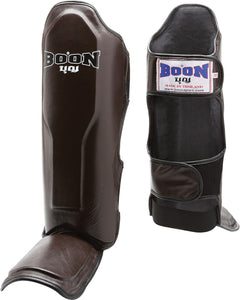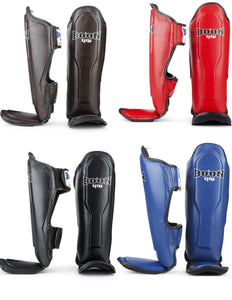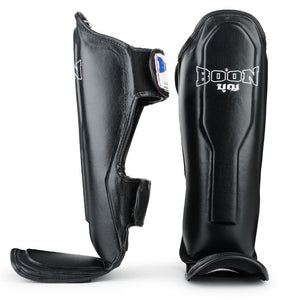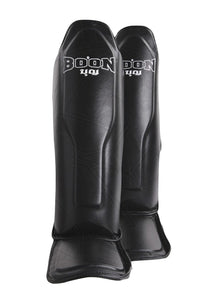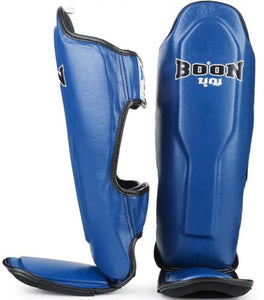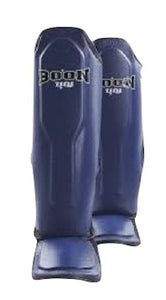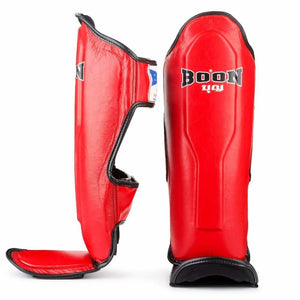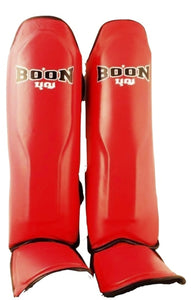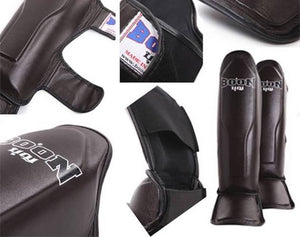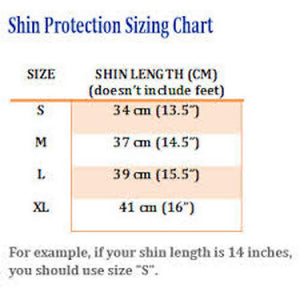 Boon Sport Professional Leather Shin Guards - Durable & Dependable
Boon Sport Thai Leather Shinguards are made of 100% full leather. 

Boon Sport Equipment Company is handmade in Thailand in their Bangkok Factory. 

have extra-raised padding over the shin-bone to protect against heavy sparring.

 

Designed to mould around the leg for Comfort, these shin-guards will wear in and be the most comfortable you've ever worn

Shin guard sizing is SHIN LENGTH....not the WIDTH of your legs. Guys over 6 feet tall should invariably go for size XLarge.