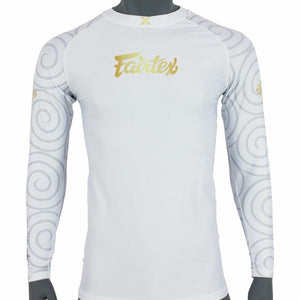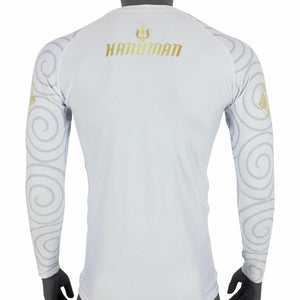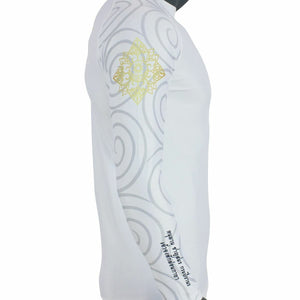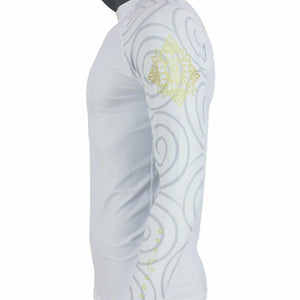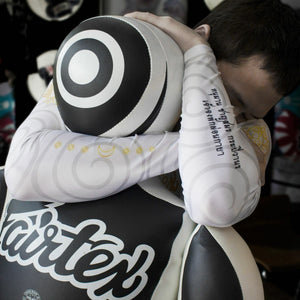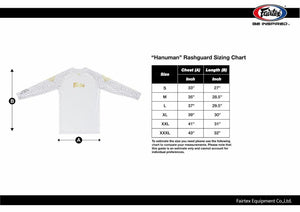 Fairtex Long Sleeve Rash Guard - RG7 - White - Ideal for MMA Training and Competition
This skin-tight rashguard is made in white with long sleeves and suitable for All Mixed Martial Arts, All Sports, Wrestling, Grappling, Brazilian Jiu-Jitsu and for warmth and protection in Cold Rainy Weather. 

It will protect the fighter from bacteria on the floor and prevent scratching on the skin and help avoid direct contact with an opponent's skin or sweat.

High-quality rashguard from Fairtex made from 80% nylon and 20% spandex for a comfortable tight fit with fast cooling features.

Has Optimal Control of Your Body Temperatures and Keeps You Cool. 

Made in Thailand.