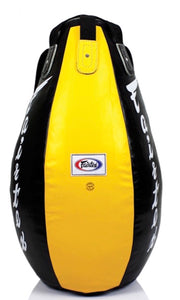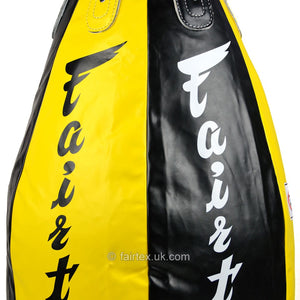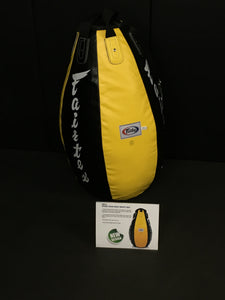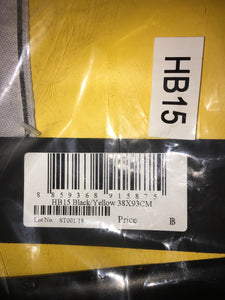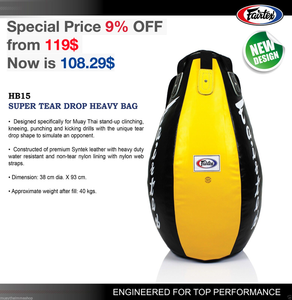 Fairtex Super Tear Drop Heavy Bag - HB15 (Unfilled) -Great for working angles
Designed specifically for Muay Thai stand-up clinching, kneeing, punching and kicking drills with the unique tear drop shape to simulate an opponent.
Constructed of premium Syntek leather with heavy duty water resistant and non-tear nylon lining with nylon web straps.

Dimension: 38 cm/15" diameter X 93 cm/37". 

Approximate weight after fill: 40 kgs/88 lbs.

Hanging chain not included.

Available Colors: Black/Yellow.

Comes Unfilled.

Water resistant

Great for working angles.


Target for Consistent Training.