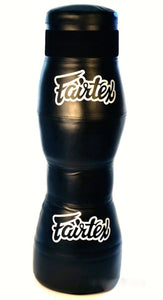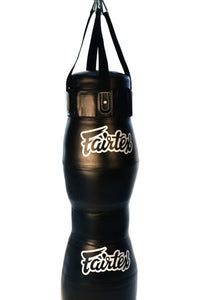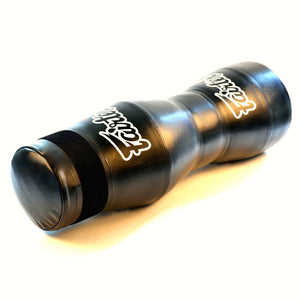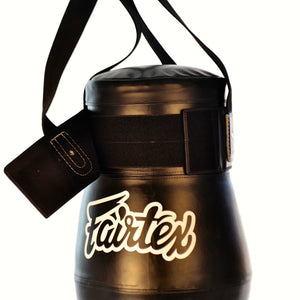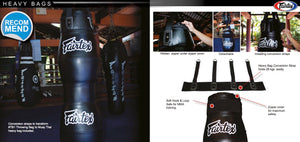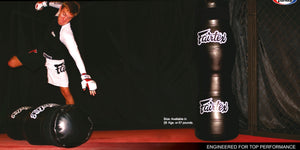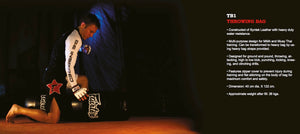 Fairtex MMA Throwing Bag - TB1 (UnFilled) - Stand up & Ground & Pound
The Ultimate MMA Bag!
Go from stand up striking to ground and pound with just one bag.
Fairtex all new design allows you to quickly and easily transform from a hanging bag to a full on ground and pound throwing bag without having to worry about loose flying straps.
Work drills, lifting, sprawling, pounding, fitness, endurance and strengthening drills all with the one bag.
Constructed of Syntek Leather with heavy duty water resistance.
Can be transformed to heavy bag by using heavy bag straps provided.
Designed for ground and pound, throwing, attacking, high to low kick, punching, kicking, kneeing and clinching drills.
Feature zipper cover to prevent injury during training and flat stitiching on the body of bag for maximum comfort and safety.
Dimension: 36cm/14" diameter X 180cm/71". 
Approximate weight after fill: 26 kgs/58lbs. 
Bag comes Unfilled!