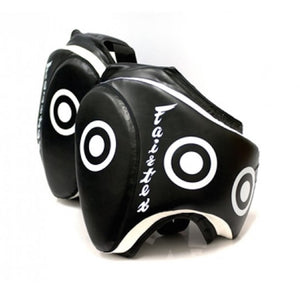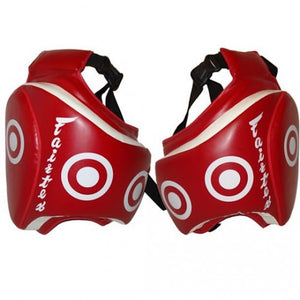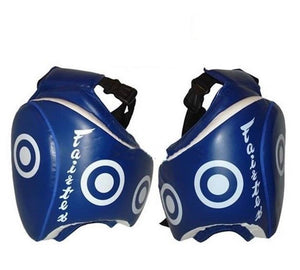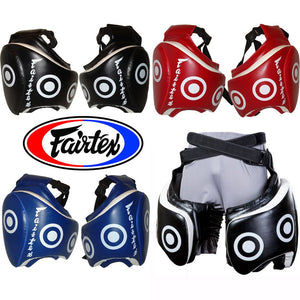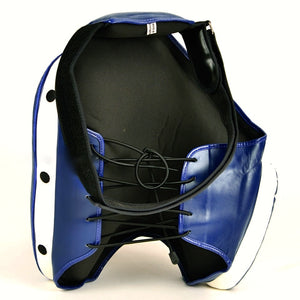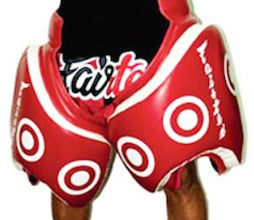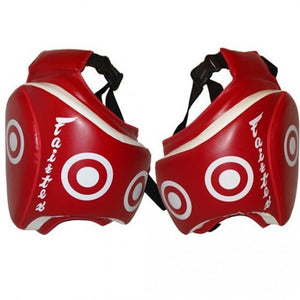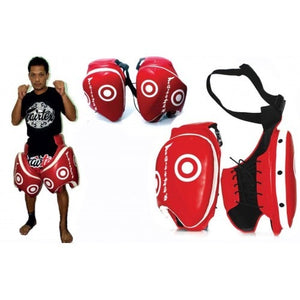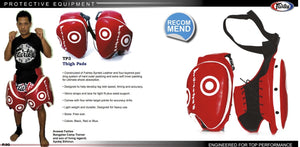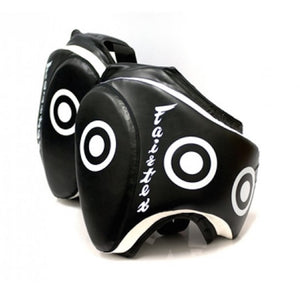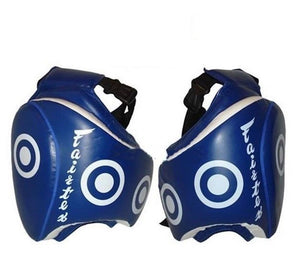 Fairtex Lightweight and Durable Thigh Pads - TP3 - help develop leg kick speed, timing, accuracy
The Fairtex TP3 Thigh Pads are a true innovation in trainers pads. The TP3 allows full force leg kicking without having to move your kick pads or focus mitts.

Designed to accommodate a belly pad comfortably.

Designed to help develop leg kick speed, timing and accuracy

Waist Hook and Loop for tight fit plus waist support

Come with 4 white target points for accuracy drills

Light weight and durable, Designed for heavy use

Sizes: Free size

Available Colors: Blue, Black, and Red

Approx Dimensions: 90 cms wide (from left to right) x 60 cms long (from top to bottom)

Sold as a pair

Constructed of Fairtex Syntek leather and four-layered padding system of hard outer padding and extra soft inner padding for ultimate shock absorption.