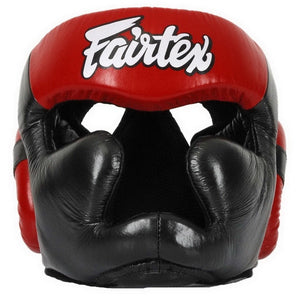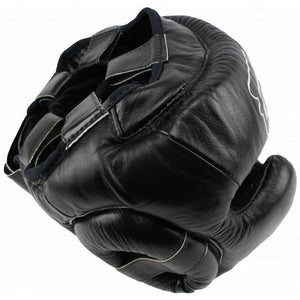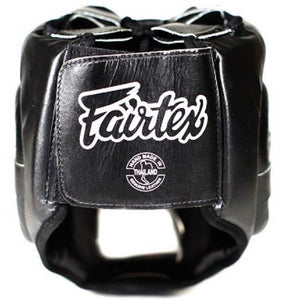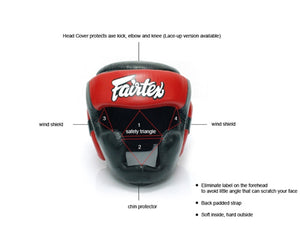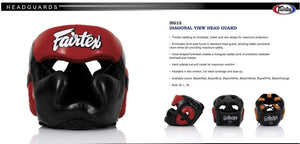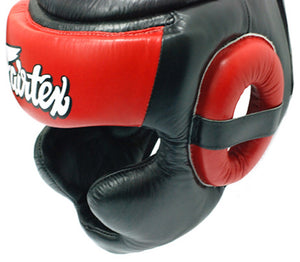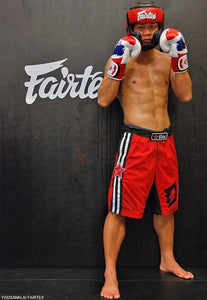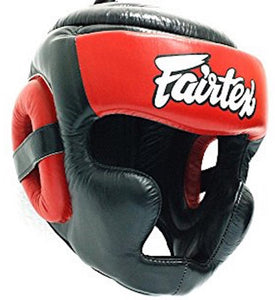 Fairtex Ultimate Full Coverage Lace-Up Headgear - HG13L - 'Diamond' vision range
The Fairtex ultimate full coverage headguard is a product made by Thailand's leading manufacturer Fairtex.
Lace up construction ensures a secure fit during intense sparring.
100% cowhide leather
Wind-shields and chin protector
With a chin and cheek protector the headguard still has a unique 'Diamond' vision range that allows a wide field of view considering the amount of protection.
Widened eye opening for better peripheral vision.
Curved padded forehand to better cover the nose and face during contact.
Stitched forehead label removed to ensure training partners are not cut during contact.
Velcro strap on the back is now padded.
Padding on the inside of the headgear is now softer for a more comfortable feel during sparring.
Handmade in Thailand. 
Boxing, Kickboxing, Muay thai, MMA, standup, sparring, Competition.