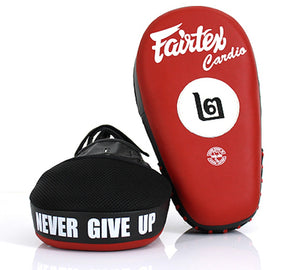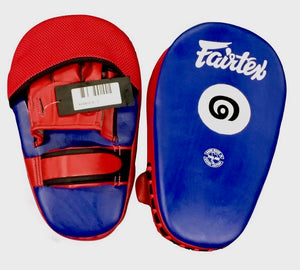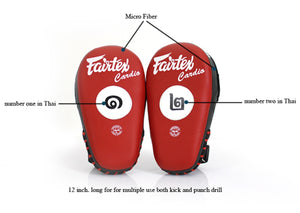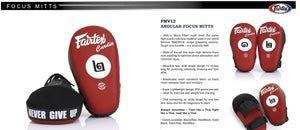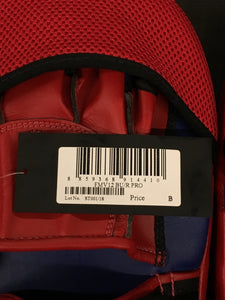 Fairtex Cardio Focus Punch and Kick Mitts - FMV12 - Soft padding for Maximum Comfort
Designed to be more user-friendly especially for exercise and weight loss purpose. 
Soft padding for Maximum Comfort. 
Durable/Long-lasting 

odorless material. due to the well-designed internal structure and the "Micro Fiber" outer shell.
Features mesh sandwich fabric on the hand covers to release heat.
Each pad is 13" Height, 5

" Length/Bottom-8.5" Length/Top, and almost 3" WIDTH so they are great for PUNCHING & KICKING drill at the same time. 
Thai Numbering (one and two) are put on the target and is used for better communication between trainer and student.