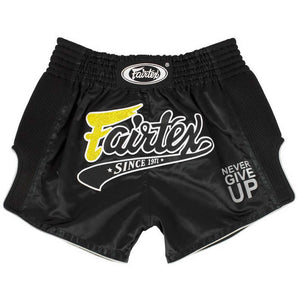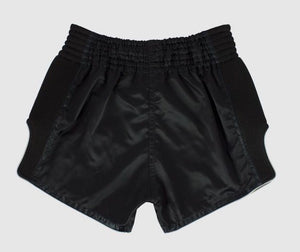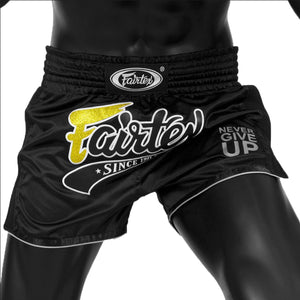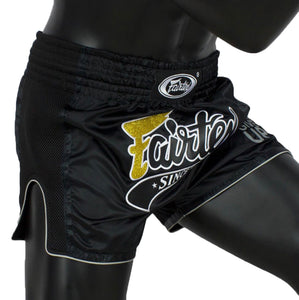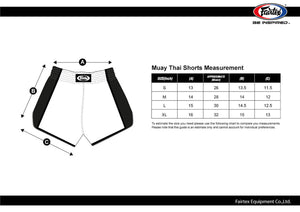 FAIRTEX SLIM CUT MUAY THAI SHORTS - BS1708 - BLACK
These Black BS1708 Slim Cut Muay Thai Shorts are quite Popular in the Muay Thai & Kickboxing world because of their look & comfort.

Slim Cut Muay Thai Shorts with a high Side slit for restricting fit.

Smaller 6-strip elastic waistband rather than 8 for maximum comfort.

snug fit without restricting movement. With an inner drawstring.

New Piping on the Leg which makes it look nicer. 

New size label and new product tag.

New waist label custom to each design concept of shorts. 

Made in Thailand and new better quality of satin fabric.