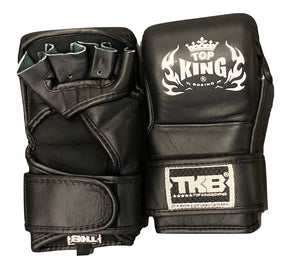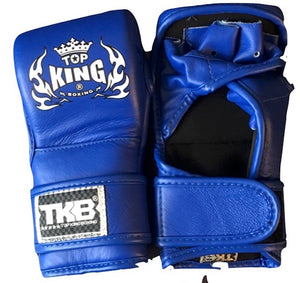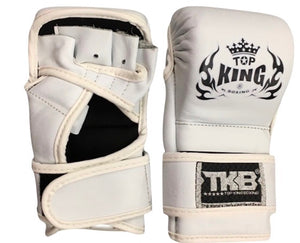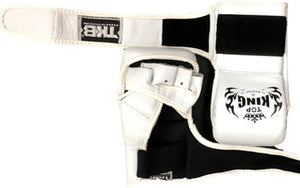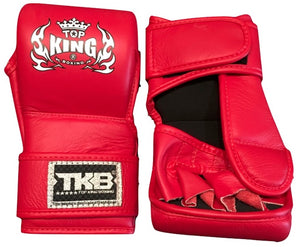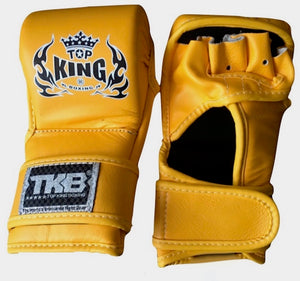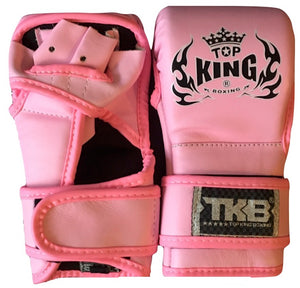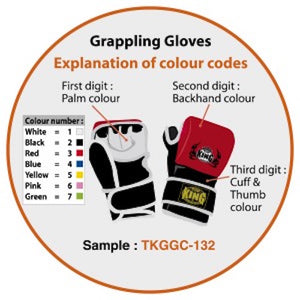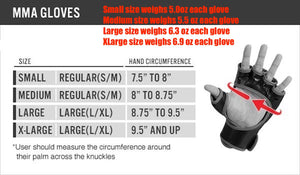 Top King "COMBAT" MMA Grappling Gloves - TKGGC
 FEATURES:
Top King "Combat" Grappling Gloves are made of 100% Genuine Cowhide Leather and are sold as a pair. 

Functional for both training and competition.

Thick knuckle padding reducing shock.

Open half palm provides comfort.

Wrap around wrist closure provides a secure fit.

Made in Thailand.
SUITABLE FOR:

MMA, GRAPPLING, Muay Thai, Stand Up , Kickboxing
FIT:   These MMA gloves are Similar to American Standard Sizing. Please see Sizing Chart in media.