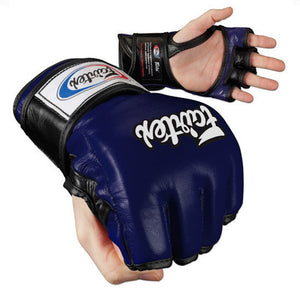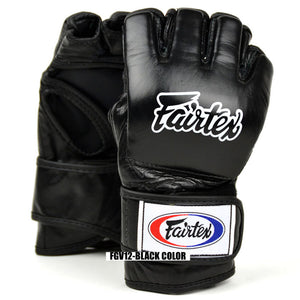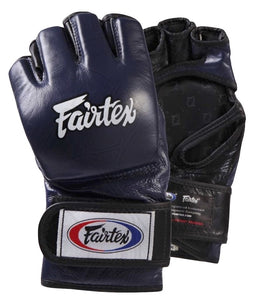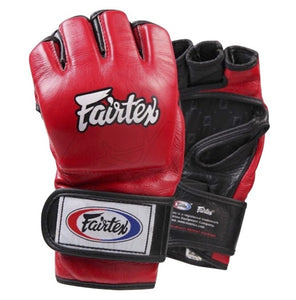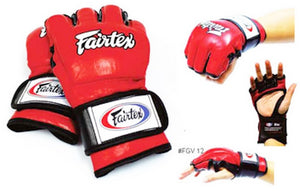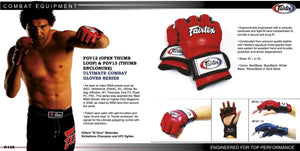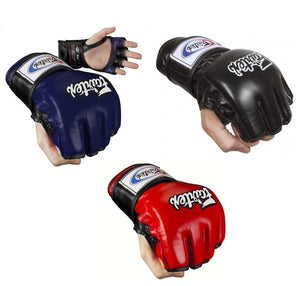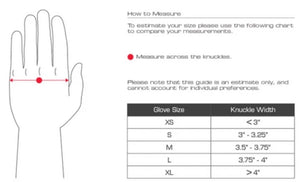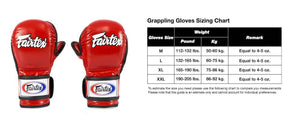 Fairtex "ULTIMATE COMBAT" MMA Gloves with Open Thumb - FGV12
The Fairtex FGV12 MMA gloves are almost an industry standard and despite the claims of many other companies the Fairtex NHB Glove is arguably the best made and finest MMA glove on the market today.

The glove has a supremely natural feel for maximizing functionality, comfort, and durability during intense MMA competition and training.

Fingers are split at base for unimpeded dexterity and ventilation with contoured knuckle padding which helps support safe punching from all angles.

The Fairtex BGV12 MMA Glove has been seen on several major MMA events such as WEC, Strikeforce, EliteXC, IFL, HDnet, Bodog, AfflIction, M1, Pancrase and has won the "Best MMA gloves award by Fighter Only Magazine" in the year of 2008, from MMA fans around the world.