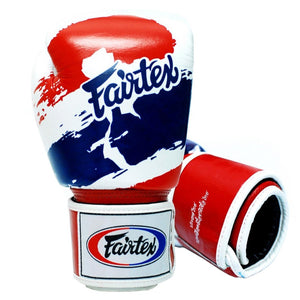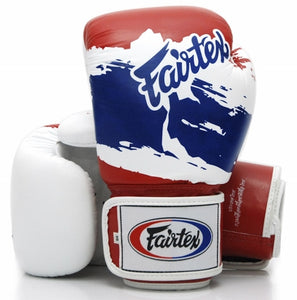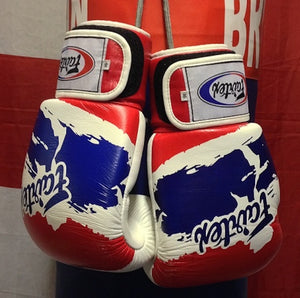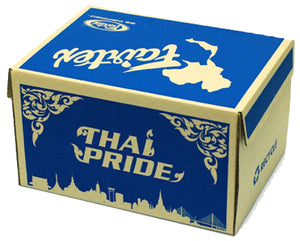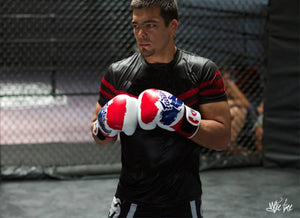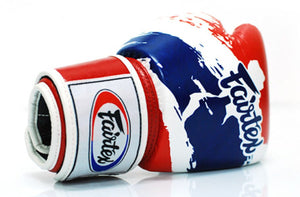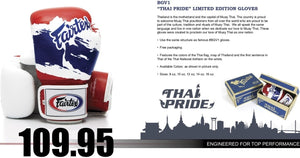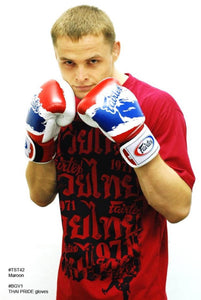 Fairtex "THAI PRIDE" Muay Thai Style Training Gloves
OVERVIEW
These Limited Edition Gloves are only available for a limited time. These all-purpose training gloves are perfect for bag and pad work. Designed using the same structure as the famous Fairtex BGV1 Gloves The Fairtex Thai Pride Boxing Gloves feature an extra long cuff with full wrist wrap hook and loop closure designed for a better fit, tighter wrist support and ease of us. Engineered with a oversized hand compartment and triple-layered foam core, to provide maximum protection during training and sparring, these gloves have been Handmade in Thailand the home of top quality Muay Thai equipment.
Fairtex is recognized as the gear of champions and endorsed by world champion fighters, instructors, promoters and sanctioning bodies worldwide as the leader and innovator in high impact combat sports. Fairtex equipment is "Engineered for Top Performance" and students from all over the world train with fairtex.
SUITABLE FOR:
Muay Thai, Stand Up , Kickboxing
FEATURES:
Full wrist wrap hook and loop closure.

Genuine top grain leather.

The wraparound hook and loop wristband is easy to use and designed to provide a better fit for greater comfort and control.

Evenly distributed padding protects your entire hand and Creates a tight and compact design.

Shock-absorbing, high-density foam core

Thumb attached for added safety.

Handmade in Thailand with top grain leather construction.