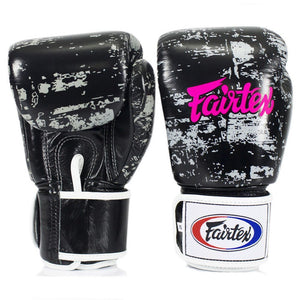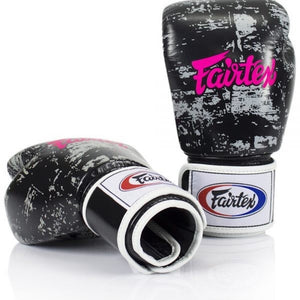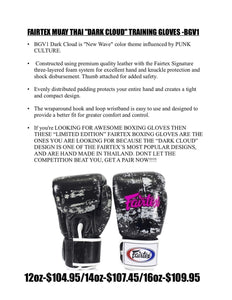 Fairtex "DARK CLOUD" Muay Thai Style Training Gloves - BGV1
BGV1 Dark Cloud is "New Wave" color theme influenced by punk culture.

Constructed using premium quality leather with the Fairtex Signature three-layered foam system for excellent hand and knuckle protection and shock disbursement.

Thumb attached for added safety.Fairtex is recognized as the gear of champions and endorsed by world champion fighters, instructors, promoters and sanctioning bodies worldwide as the leader and innovator in high impact combat sports.

The Fairtex BGV1 boxing glove has an overall tighter fit than most other boxing gloves. 

Full wrist wrap hook and loop closure.

Fairtex equipment is "Engineered for Top Performance" and students from all over the world train with fairtex.

Genuine top grain leather.

Handmade in Thailand.