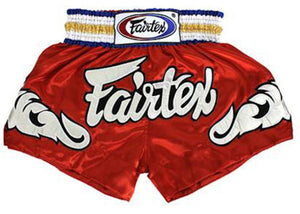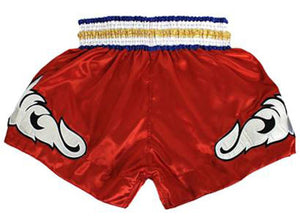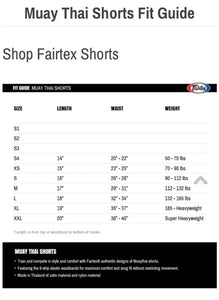 Fairtex "GLORY" Muay Thai Kickboxing Shorts - BS0651
These BS0651 "GLORY" Muay Thai Shorts are quite Popular in the Muay Thai and Kickboxing world because of their look and comfort.

They are RED around the shorts along with White Color writing in the middle featuring the "FAIRTEX" name and tribal symbols on the sides of the shorts in white writing also.

100% polyester Satin

Ideal for competition, sparring or training

Fairtex Logo on front Waistband.

8-Strip Elastic Waistband w/ Drawstring for Snug Fit.

Made with Extra Wide Legroom for Better Movement when Kicking or Kneeing during training or competing.

Fairtex Shorts are a large fit for Thai boxing shorts and have roomy legs and deep waistband.