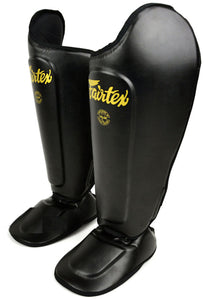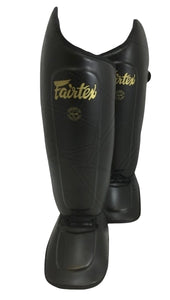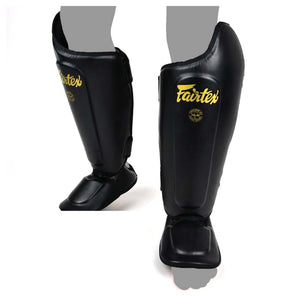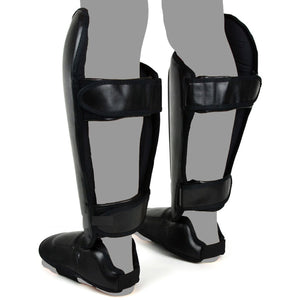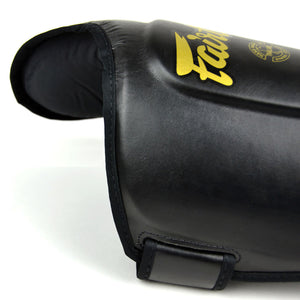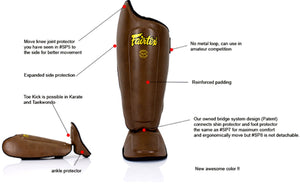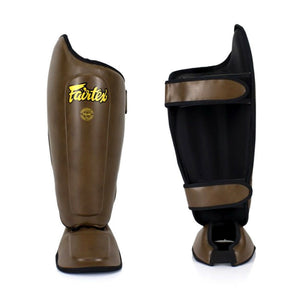 Fairtex Extra Knee Joint Protector Muay Thai Shin Guards - SP8
FEATURES:

AVAILABLE IN BLACK or BROWN COLORS.

No metal loop - permitted by major event organisers to be used in amateur competitions.

Constructed using Fairtex's durable Syntek Leather with double layers of high impact foam core.

Designed to attach to your shin as much as possible for natural feel with extended side and top protection.

Soft piping on turn-up foot protector to avoid irritation to your feet.

Durable cotton stretch jean lining to prevent slipping.

Special padded straps in the same way like famous fairtex Curved Kick Pads for maximum comfort.

These are the BEST Shin Pads on the market Today.
SUITABLE FOR:
Muay Thai, Stand Up , Kickboxing, Sparring, Competition, All Mixed Martial Arts, Amateur Competitions