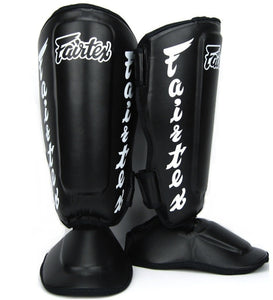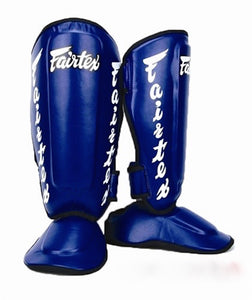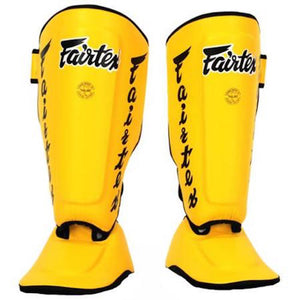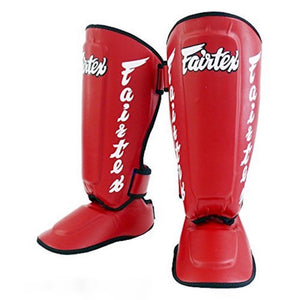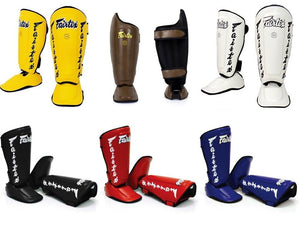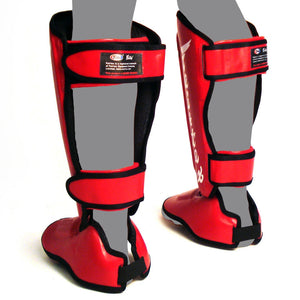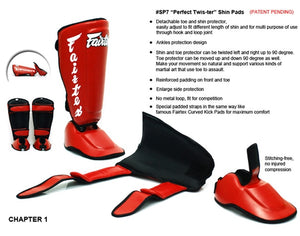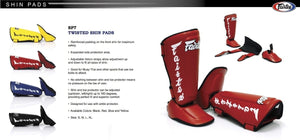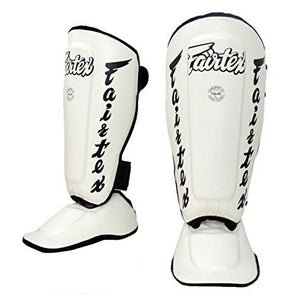 Fairtex Detachable Twister Shin Guards - SP7 - Special Padded Straps
The Fairtex Black Twister Detachable Shin Guards are a versatile pair of shin guards with a detachable foot protector to make your movement so natural and easy. 




Reinforced padding on the front of the toe 

and enlarged side protection.

Special padded straps in the same way like famous fairtex Curved Kick Pads for maximum comfort

Detachable toe and shin protector, easily adjust to fit different length of shins and for multi purpose use through hook and loop joint.

Shin and toe protector can be twisted left and right up to 90 degrees.

Suitable for anyone with stand alone foot protectors and still want heavy duty Thai Shin Guards.

These are the BEST Shin Pads on the market Today.