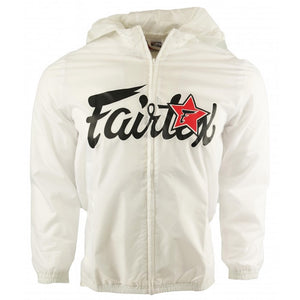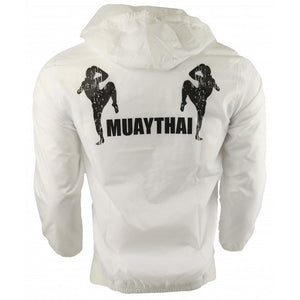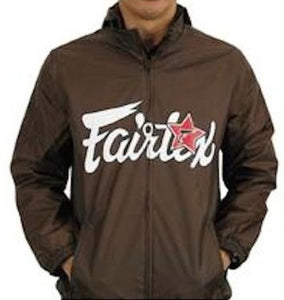 Fairtex Windbreaker Jacket with Hoodie- JK2
Fairtex Running JACKET (JK2) is used for training mixed martial arts, running, or casual wear.
The outside is made with Nylon and has Cotton Lining inside. "DOUBLE F" logo on the Front of the Jacket.
The back features two Muay Thai Fighters across the back along with the words "MUAY THAI" written across the top.
Made in Thailand.