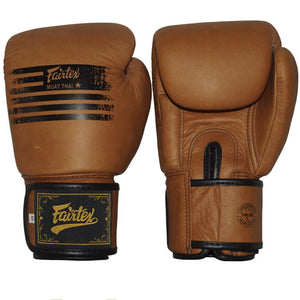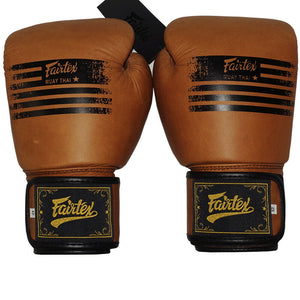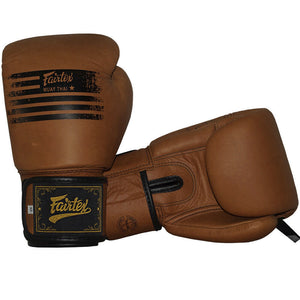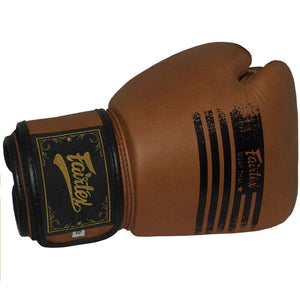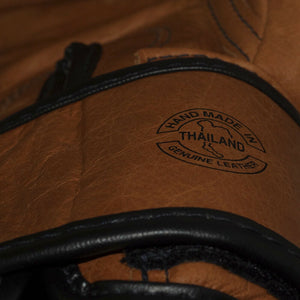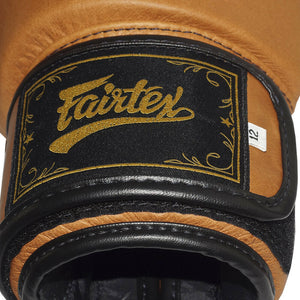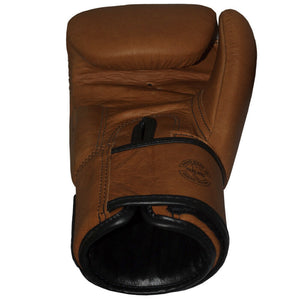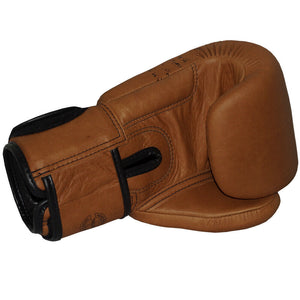 Fairtex "Legacy" Genuine Leather Boxing Gloves - BGV21 - Brown
Features the Fairtex very original logo since 1971 and matte brown genuine leather. It is 3 layers foam core boxing gloves with one new padding difference from famous BGV1 to make weight very consistent. Leather is raw with less finishing to make soft sheet of leather that release better craftsmanship and provide maximum comfort. New label designed for this model.
The extended cuff offers extra support to the wrist and forearm. These sparring gloves are designed to minimize wrist tension, while maximizing support and protection. The attached thumb design limits thumb injury to the wearer, and potential eye injury to the sparring partner.

Fairtex equipment is "Engineered for Top Performance" and students from all over the world train with fairtex.

Handmade in Thailand.

Material: Premium Thai Real Leather.