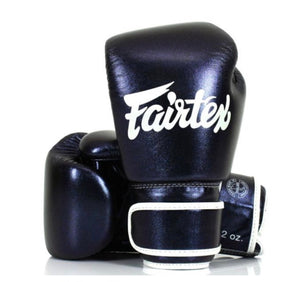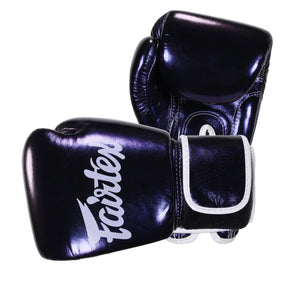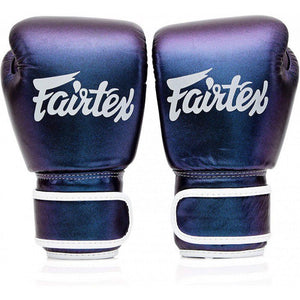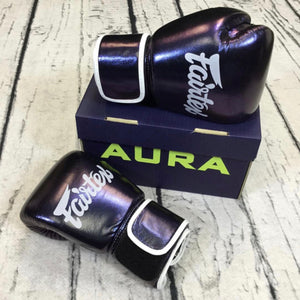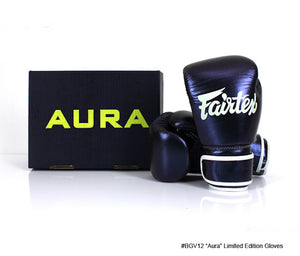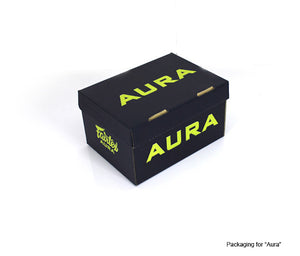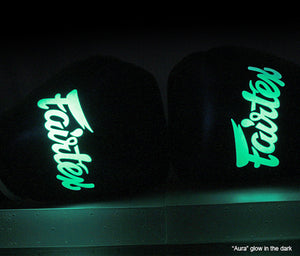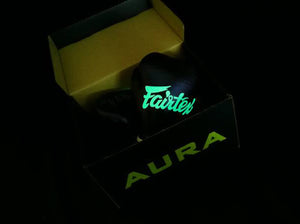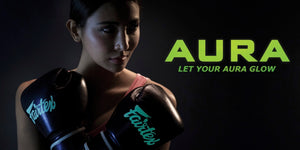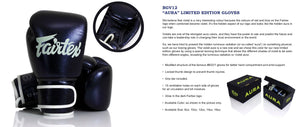 Fairtex "Aura" Muay Thai Boxing Gloves - BGV12 - Handmade in Thailand
Brand new glove design from Fairtex designed using a new shape and padding (similar to #BGV9) and now using a new material(Micro Fibre) for the outer shell to make a consistent weight.

Not to be mistaken for cheap PU or synthetic gloves.

Fairtex use only the best materials ensuring these are just as long lasting as any leather gloves. 

This material is durable and long-lasting, flexible and odourless. 

Handmade in Thailand

the home of top quality Muay Thai equipment.

Longer cuff provides greater comfort and wrist support.

Comes in a collectors box with a FREE engraved Fairtex Dog-Tag chain necklace and also covering letter explaining the concept behind these gloves and their design.