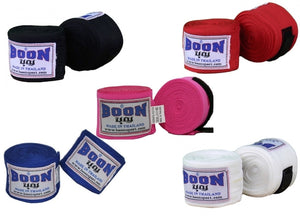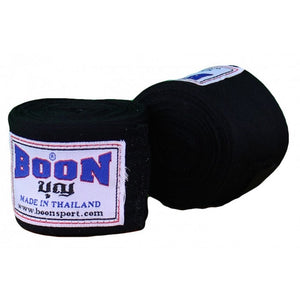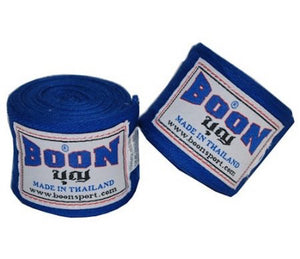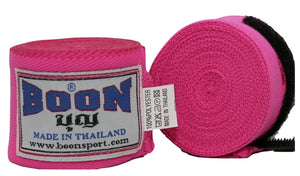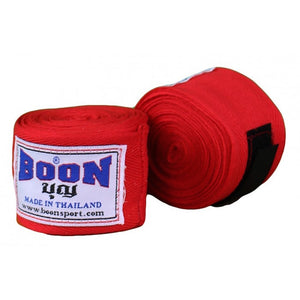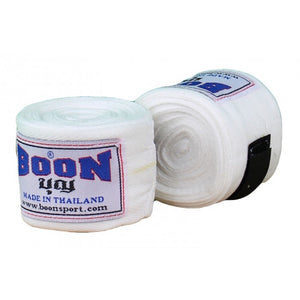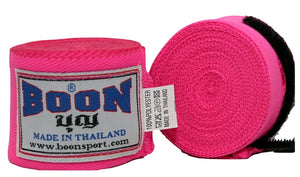 Boon Sport Non-Elastic Cotton Handwraps - 180 Inches Long/2 Inches Wide
OVERVIEW:
BOON SPORT Hand Wraps are made from highest quality and finest cotton fabric which is especially fabricated to meet and supersede serious Muay Thai workout requirements..
FEATURES: 
Hand wraps are made with thumb hole and Velcro tape to fasten securely.

Measures 180 inches long (4.5 meters) and about 2 inches wide.

This specially made fabric is non-elastic which ensures non-slip and easy wrapping that superbly fit every contours of your hand.