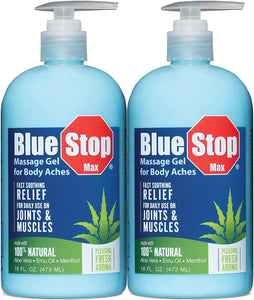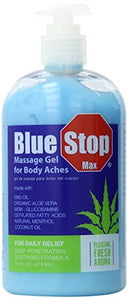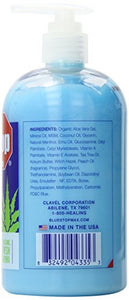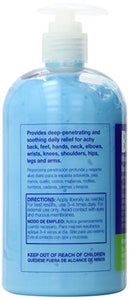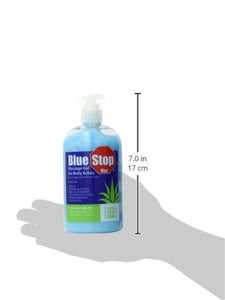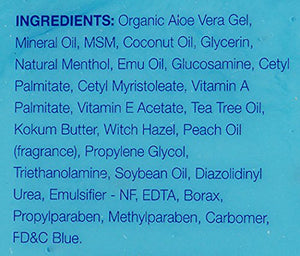 Blue Stop Max Massage Gel 16oz (473mL) - Pain Relief Gel for Muscle & Joint Pain (Comes in Pack of 2)
**Comes in Pack of 2**
Blue Stop Max Massage Gel is a pain relief gel that provides fast, soothing relief from muscle and joint pain.
You don't have time to slow down because of muscle or joint pain. You want the fast, effective relief that you need to help you keep moving and feel your best. Blue Stop Max Pain Relief Gel, in the convenient pump bottle, is greaseless and goes on clear.
Whether your muscle and joint pain comes from an energizing workout, a hard day on the job or from chronic arthritis, no other pain relief gel works faster or is more effective than Blue Stop Max.
Helps relieve soreness in areas such as:
Achy back
Back spasms
Athletic soreness
Sore muscles
Feet
Knees
Hips
Shoulders
Strains
Cramps
Joints
Just massage it in for rapid relief. Use as often as needed for daily relief.