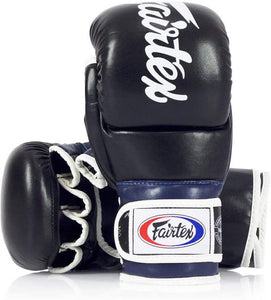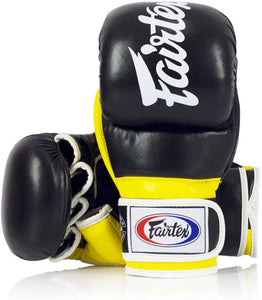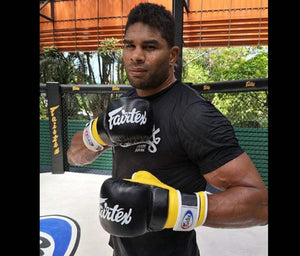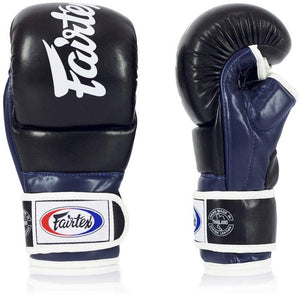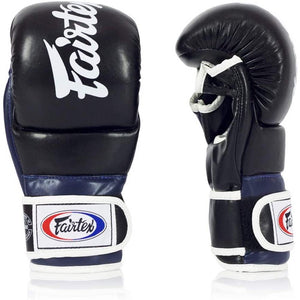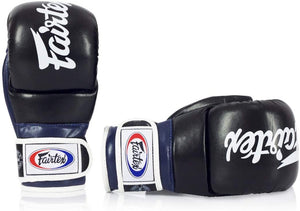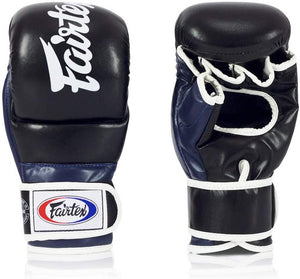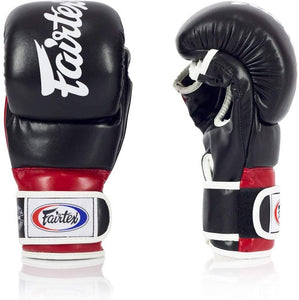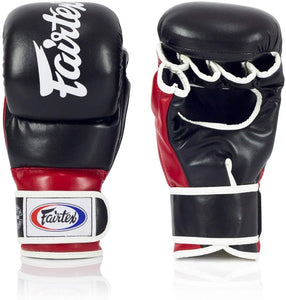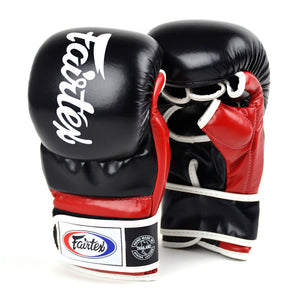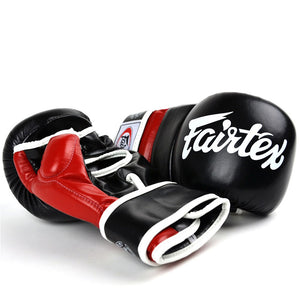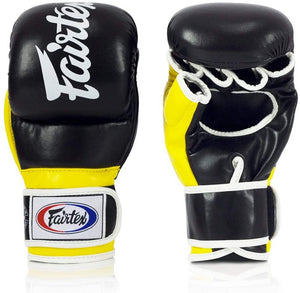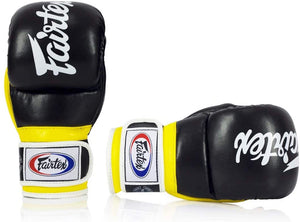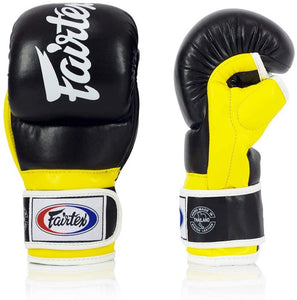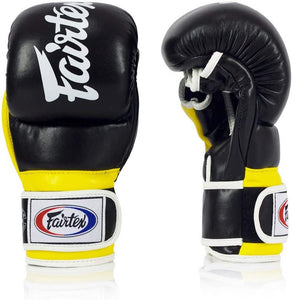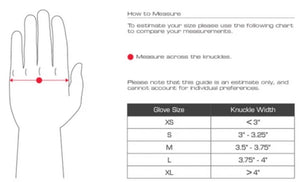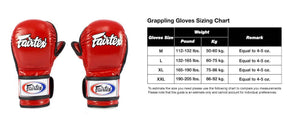 Fairtex Super Sparring Grappling MMA Gloves - FGV18 - Hybrid design
FGV18 MMA Glove is constructed with genuine top grain leather shell.

Hybrid design features thick padding on knuckle for maximum safety.

Extra padding on the wrist and thumb.

Very easy to form a fist and provide maximum comfort. 

Custom Designed for Alistair Overeem; UFC fighter

Suitable for Stand Up, MMA Sparring, Training, All Mixed Martial Arts training, Bag Gloves, Competition. Perfect for MMA Sparring. 

Best MMA Sparring Gloves from the leader in combat sports.

Handmade in Thailand.

Fairtex equipment is "Engineered for Top Performance" and students from all over the world train with Fairtex.